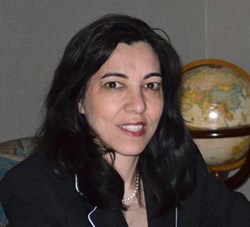 A (201) Magazine Top Lawyer award is a significant accomplishment and a testament to the firm's dedication to exceptional service
Hackensack, NJ (PRWEB) August 13, 2013
The New Jersey divorce and criminal defense firm Rita T. Jerejian, LLC has been named one of the Top Matrimonial and Family Law Attorneys in Bergen County by (201) Magazine's 2013 survey.
Professional Research Service contacted thousands of attorneys throughout Bergen County on behalf of (201) Magazine, requesting recommendations in each given legal specialty. Nominees were carefully evaluated on the basis of the survey results, the legitimacy of their license and their current standing with the State Bar Association of New Jersey. Only the attorneys receiving the highest number of votes made the final list of "Top Lawyers."
"A (201) Magazine Top Lawyer award is a significant accomplishment and a testament to the firm's dedication to exceptional service," said Rita T. Jerejian, principal at Rita T. Jerejian, LLC.
(201) Magazine Top Lawyer is a valuable resource for anyone seeking professional legal advice or counsel. (201) Magazine is Bergen County, New Jersey's premier social and celebrity news website.
About the Law Offices of Rita T. Jerejian, LLC
Hackensack, New Jersey family law and divorce attorney Rita T. Jerejian, LLC offers legal counsel primarily in the following areas:

Divorce
Custody and support
Post-divorce
Domestic violence
Criminal Defense
Rita T. Jerejian, LLC is a litigation law firm focused on family and criminal defense cases. Ms. Jerejian has built a reputation as a capable trial and appellate lawyer in high-profile and noteworthy cases. She provides close personal attention to every case the firm undertakes, defending clients against criminal charges and advocating for them on appeal. Ms. Jerejian capably handles a full range of charges, from those that intersect with family law to disorderly persons' offenses and felonies.
Rita T. Jerejian, LLC has more than 23 years' experience. For more information about the firm, please go to http://www.jerejianlaw.com/ or call 201-489-7714.