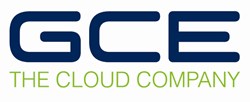 RESTON, VA and SAN JOSE, CA (PRWEB) August 13, 2013
GCE, a leading cloud-based financial accounting services provider, today announced that the company will be a featured sponsor and exhibitor at Proformative's CFO Dimensions Conference, which is scheduled for August 22, 2013 at the New York Marriott Marquis.
The premier conference for chief financial officers and senior corporate finance executives, CFO Dimensions 2013: Strategic Leadership in Finance: The Next Step, will address key challenges facing the office of the CFO, including managing risk and driving growth. The event will feature four educational tracks – Leadership; Governance, Risk and Compliance; Finance Technology; and Operational Effectiveness – designed to educate senior corporate finance executives on best practices in order to more successfully lead and manage change, as the role of finance continues to evolve and become increasingly more strategic and critical to enterprise success.
"We welcome the participation of companies like GCE that are committed to developing and delivering innovative technologies to the finance and accounting community," commented Proformative co-founder and CEO, John Kogan. "The rapid adoption of Cloud-based solutions is having a significant, positive impact on the ability of CFOs to reduce operational expenses, improve financial accuracy, and mitigate risk, and I'm confident that our audience will be eager to learn more. We're excited to include GCE in our mix of world-class companies and thought leaders."
Attendees can visit the GCE booth to learn how to leverage GCE's Cloud Accounting Service to access powerful analytical tools, increase productivity, manage risk, and maintain governance and controls for their agency. Conference attendees will also have the opportunity to enter a GCE drawing to win a MacBook.
Matthew France, GCE's Chief Financial Officer added, "We are excited to interact with a vibrant community of finance and accounting professionals at the CFO Dimensions Conference, and to share GCE's perspective on how cloud accounting meets the modern day business challenges that CFOs face."
GCE's Cloud Accounting Service increases the agility and competitiveness of organizations of all sizes by delivering a versatile and robust finance and accounting package. GCE empowers companies while allowing them to maintain financial integrity, grow with a flexible and robust financial system, and create efficiencies while improving accuracy.
For additional information on GCE and its Cloud Accounting Service, visit http://www.gcecloud.com.
About GCE
GCE is a leading cloud-based software services provider offering financial and accounting applications to Federal government agencies and commercial enterprises. Headquartered in Reston, Virginia, GCE is committed to delivering innovative, high quality technology solutions and world-class service to our customers. GCE transforms organizations with the latest cost-effective business process solutions that will increase your agility and competitive edge, allowing your organization the freedom to fully focus on your core mission. To find out more, visit http://www.GCEcloud.com.
About Proformative
The largest and fastest-growing online community and resource for the office of the CFO, Proformative is the pioneer in Enterprise Social Procurement™, a peer-driven community model enabling corporate finance professionals to make smarter, more informed purchasing decisions for complex enterprise products and services. Based in Silicon Valley, CA, Proformative reaches more than 600,000 corporate finance and related executives at companies ranging from start-ups to the Fortune 500 and is comprised of more than 35,000 community members.
Enterprise Social ProcurementTM is a trademark of Proformative.