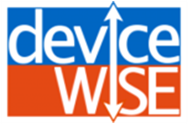 Boca Raton, FL (PRWEB) August 13, 2013
ILS Technology (ILST) announces that the company will be participating in the M2M Evolution Conference in Las Vegas, August 26-29, 2013. ILST will feature the versatility of its end-to-end deviceWISE M2M Platform in the Battle of the Platforms, a panel discussion, and in its exhibit in the M2M Zone. The "Do-It-Yourself" M2M platform lets users configure and deploy enterprise-grade remote monitoring and control applications without any programming. Or in simpler terms: it enables secure, scalable and seamless communication and integration across any device, any network and any application in no time.
M2M Evolution will highlight how M2M technologies and the "Internet of Things" can be utilized to significantly improve business processes, minimize risk, spur innovation, and drive revenue. ILST plays a prominent role in several aspects of the event throughout the week:

On Monday, August 26, at 2:00pm, Jim Wert – GM and VP of Engineering for deviceWISE – will represent the company in the "Battle of the Platforms".
At 2:45pm on Tuesday, August 27, Fred Yentz – ILS Technology President and CEO – will participate in a panel discussion on M2M for the Enterprise and Managing Energy Solutions for Buildings.
ILS Technology will also exhibit in booth 914 of the M2M Zone throughout the Conference.
Interested parties are encouraged to attend these events to learn how the deviceWISE end-to-end M2M platform reduces cost, increases revenue and improves compliance. To explore how you can collaborate with ILST on capturing new M2M opportunities, you can schedule a meeting with the ILST executive team by contacting Mary-Lou LaVie (mlavie(at)ilstechnology(dot)com). Members of the media and industry analysts can contact jindekeu(at)ilstechnology(dot)com to set up a briefing before or during the Conference.
About ILS Technology
ILS Technology provides the world's leading ready-to-use, off-the-shelf cloud platform to connect enterprise IT systems to the devices and machines on which businesses depend. ILS Technology solutions are easy to deploy to any device without the need for months of complex programming or development. ILS Technology offers unparalleled security to protect company and customer data and ensure regulatory compliance. ILS Technology is a Park-Ohio company. Visit http://www.ilstechnology.com or http://www.devicewise.com for more information.