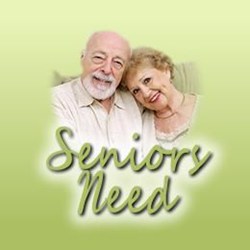 (PRWEB) August 15, 2013
Dave Eff is pleased to announce the creation and launch of his new website venture, http://www.SeniorsNeed.com. The website offers a wide assortment of products for seniors, elders, and disabled people, with hundreds of products including everything from wheelchairs to eating and drinking aids. Mr. Eff has gone through a nine-year journey with his wife with Alzheimer's and has had some experience with many of the products on the website; he understands that the Baby Boomer generation is in need of some assistance and he hopes to provide that assistance via the products on his website.
There are many excellent products offered on SeniorsNeed.com that are intended to fit the needs of elders and seniors. The website offers a variety of items such as eating and drinking aids, wheelchairs, bathroom safety products, bathroom benches, incontinence products, adaptive clothing for people with various limitations, vision aids, crutches, and many other useful items.
In the future, Mr. Eff plans to continually expand the merchandise offered on the website. By periodically updating the products on his website, he hopes to encourage customers to keep coming back to the site to see what's new. Customer service is something that is very important to Mr. Eff regarding each and every transaction made on SeniorsNeed.com. The website has been designed to be very easy to navigate, even for people who aren't used to being on the Internet.
To complement the main website, Mr. Eff is also launching a blog located at http://www.SeniorNeedsBlog.com. The blog will feature topics related to the products that are available within the online store's merchandise such as mobility products, vision aids, incontinence products, and other solutions for older adults. Through the blog, Mr. Eff hopes to help guide potential customers towards making informed decisions when purchasing products from the website.
About the Company:
SeniorsNeed.com – a division of DNJ Enterprises, LLC – is owned and operated by Web entrepreneur Dave Eff.
Dave Eff
http://www.SeniorsNeed.com
(317) 619-0560
iePlexus, Inc.
http://www.iePlexus.com