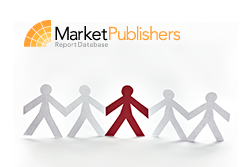 London, UK (PRWEB) August 14, 2013
In 2008, the Western European paints market witnessed a decline given the unfavorable economic conditions created by the world financial crisis. The market growth is highly dependent on the development of the construction industry, which also experienced a downward trend during the same year to resurge only in late 2010.
In 2011, the demand for paints and coatings in Western European countries stood at over 5.5 million tonnes. Decorative paints represented the dominant market segment, accounting for almost 65% of the regional paints and coatings market. It was followed by the industrial coatings segment with a nearly 35% market share.
Insightful research report "A Profile of the West European Paint Industry" created by Information Research Ltd (IRL) has been recently published by Market Publishers Ltd.
Report Details:
Title: A Profile of the West European Paint Industry
Published: July, 2013
Pages: 666
Price: US$ 4,600.00
http://marketpublishers.com/report/construction/building_materials/a-profile-of-west-european-paint-industry.html
The report presents a comprehensive guide to the West European paint industry. It presents both the regional and the country market analyses; uncovers historical and present data on the industry performance; examines the key market segments; and also presents an insightful market assessment by technology and chemistry. The research study reviews the recent industry activities including mergers and acquisitions, scrutinises leading end-use industries, delves into the competitive landscape and unveils information on the top market participants. The report also contains the import and export statistics and data on the production and consumption, and, furthermore, outlines the prospects for the future industry development in Western Europe.
Countries covered in the study include: Austria, Belgium, Denmark, Finland, France, Germany, Greece, Ireland, Italy, the Netherlands, Norway, Portugal, Spain, Sweden, Switzerland and the United Kingdom.
Report Scope:

Extensive overview of the West European market.
Insights into the historical background and a clear picture of the actual market state.
In-depth market analyses containing data on the production, consumption, exports and imports.
Comprehensive market assessment by technology type and chemistry type.
Examination of key end-use industries.
Review of the recent mergers and acquisitions.
Description of the competitive scenario and details on the leading companies operating in the market.
Market forecasts to 2017.
More insightful research reports by the publisher can be found at IRL page.