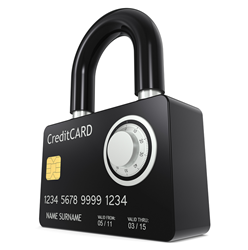 Trust the experts at pcipolicyportal.com for PCI DSS assistance and consulting services.
New York, NY (PRWEB) August 16, 2013
PCI DSS compliance help for merchants and service providers has arrived from the compliance experts at pcipolicyportal.com. Since 2009, companies needing to comply with PCI DSS in North America have turned to pcipolicyportal.com for policies and procedures, self-assessment questionnaire (SAQ) assistance, and more. The Payment Card Industry Data Security Standards provisions can be daunting, challenging, and extremely confusing at times. What's needed is a reliable source for helping mine through such waters, and that's the PCI DSS experts at pcipolicyportal.com. From offering policies and procedures to consulting services for Self-Assessment Questionnaire (SAQ) compliance, pcipolicyportal.com helps merchants and service providers achieve certification in a quick, cost-effective, and efficient manner. Call the experts at 424-274-1952 to learn more today.
From The Self-Assessment Questionnaires to Level 1 onsite audits by a Payment Card Industry Qualified Security Assessor (QSA), the trusted experts at pcipolicyportal.com are available to help unearth, distill and greatly clarify any PCI questions and challenges facing businesses today. Getting compliant with one of the world's most widely-known regulatory compliance mandates shouldn't be an expensive and taxing proposition, especially when using industry leaders, such as the talented professionals at pcipolicyportal.com.
What' s a little known fact to many merchants and service providers is that developing and putting in place PCI DSS policies and procedures is one of the most time-consuming and tedious aspects of PCI DSS compliance. All the more reason to seek out PCI DSS compliance's help from the experts at pcipolicyportal.com.
Call 424-274-1952 to learn more about PCI DSS compliance's help for North American Merchants and Service Providers that are now Available from pcipolicyportal.com. Saving time and money for PCI DSS compliance has never been easier.