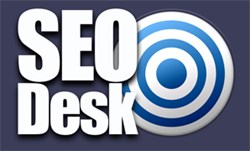 (PRWEB UK) 20 August 2013
Abacas Studios are pleased to launch a new type of low-tac adhesive sticker for walls. This new style of sticker can be removed and reapplied as many times as you want without marking the wall or causing any damage to the sticker. The company believes that this new product will be of benefit to businesses and families looking for a sticker solution that can be used time and time again.
Abacas Studios have been providing sticker printing services since 1998, but the company has always tried to move with the times. There have been a number of prominent leaps forward with respect to vinyl sticker printing in this time. While Abacas Studios are keen to offer the same level of customer service that they have always provided, they focus on providing the most up to date sticker products for all markets.
The latest project from the online specialist sticker printing company is likely to be of immense benefit to businesses that present at exhibitions, trade fairs and other public presentations. These stickers can be reused on many occasions and will not cause damage to any wall, stand or board. This ensures that a company can take control of the content they want to send, no matter where they are presenting.
This new type of wall sticker is also ideal for families with young kids. Children love to place posters up on their walls, but many parents are rightly concerned about the condition of the walls behind these posters. With the new line of low-tac adhesive stickers, parents no longer have to worry about their walls. This is due to the fact that these stickers can be applied and reapplied with no adverse effect on the wall or on the poster. This should ensure that parents and children are happy, which is not something that happens every day.
Abacas Studios have developed a strong reputation in recent years for their affordability and for the wide range of products that they offer. In addition to vinyl sticker printing in all shapes and sizes, the company provides a wide range of car window sticker options. Whether a business wants to promote themselves via the medium of car stickers or a car owner wants to show the world what they love, Abacas Studios have products that can be relied upon.
About Abacas Studios:
Abacas Studios have been printing on specialist paper and self-adhesive vinyl since 1998. This means that the company is one of the longest running digital print companies in the United Kingdom. A major reason in the continuing success of Abacas Studios is the fact that the company has continued to push the boundaries of what can be provided by sticker printing businesses. Whether a client is looking to enhance their promotional activities or an individual wants to showcase the things that they love, Abacas Studios are happy to assist in getting the message across.