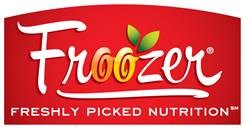 "Froozers are a cool, refreshing smart snack that melts in your mouth. I've had so many people taste Froozer for the first time and ask me if it's really just fruits and vegetables. Yes its just fruits and vegetables I tell them. It's most satisfying.
Boca Raton, FL (PRWEB) August 20, 2013
Boca Raton based Cool Frootz™, LLC with its patented TMU technology and Froozer™ brand line of products is ready to enter the market with healthy pure fruit and vegetable products that taste like soft serve ice cream but are comprised exclusively of whole fruits and vegetables.
Froozers contain all of the anti-oxidants, vitamins, and minerals found naturally in the freshest vine ripened fruits and vegetables in a readily available form for the body to digest.
A Strawberrnana Froozer is the same as eating whole strawberries and bananas and grapes; not a concentrate or puree or smoothie. Even the skins on the berries and grapes are used, which is where many of the important vitamins and minerals are held. The company's process also allows for the fiber to be included in its products, something not possible in juicers and other processing technologies.
Independent test studies on over 1,000 Washington State, New York and Connecticut middle school students rated Froozers an overall '92' in the highest ratings ever given a new product according to Chartwells, a national school food service provider. The second highest rated Froozer was a Strawberry Salad which contains strawberries, bananas, grapes, tomatoes, cucumbers and parsnips.
Cool Frootz, LLC. http://www.froozer.com has a good relationship with the Oregon Department of Agriculture. Many of its products were developed in Oregon at the Food Innovation Center, a joint venture between the Oregon Department of Agriculture and Oregon State University.
A significant use of the company's technology affords farmers a potential market for their early and late harvests. "We are proud of the potential use for our technology and our Harvest Max™ program wherein produce can be picked and flash frozen at their ripest rather than 'die on the vine'. This waste of produce was estimated by IBM to be $455 billion globally per year" said David Klein, managing member.
This additional gleaning would represent an increase in yield for farmers, and will add value to- and cut costs on our farm-to-school program nationally and allow the company to work with not-for-profits in feeding the underfed.
Froozers will initially be sold to schools, hospitals and nursing homes where good nutrition in a tasty, easy to eat and readily digestible form are needed. Froozers are also important for the 25 million people who suffer from swallowing and nutritional problems as a Froozer has the texture and taste necessary to ease swallowing in a nutrient dense all natural product.