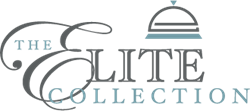 Phoenix, Arizona (PRWEB) August 15, 2013
TheElitecollection.net launched in May of 2013 is seeing unprecedented results online from users. In a period of only 30 days and tracking through third party sites such as Facebook ads as well as Google Analytics, the EliteCollection.net reached over 17,000,000 potential hotel guests.
"We are amazed at the results we are seeing, and the reception our website is getting in the LGBT community", stated Edwin Leslie President & CEO of Leslie Hospitality Consulting which owns the Elite Collection site. Our market research indicated a clear demand for a hotel booking engine that catered to the LGBT community internationally. Overall we are seeing more traffic on a daily basis and in one week alone reached 108,000 unique visitors to the site.
Frank Kubat, Executive Vice President of the Elite Collection remarked on the company's growth in hotel bookings, "In the last month we have continued to add new hotel partners to the site, including the Ritz Carlton hotels located in Laguna Niguel, CA, the Ritz Carlton San Francisco, as well as the Hilton Skirvin located in Oklahoma. The Elite Collection is currently in discussions with two major worldwide hotel brands that would like to add their hotels to the site, and we expect to add over 250 hotels in the 4th quarter of 2013", stated Mr. Kubat.
"The Criteria for inclusion in the Elite Collection is not easy! It's not as simple as a hotel saying we want to participate, they have to show that they are truly dedicated to the LGBT community with a clear non-discrimination policy that includes sexual orientation, philanthropic support of at least one LGBT organization or event in their market and demonstrated public support for LGBT equality", stated Megan Hanson, Account Manager for the Elite Collection.