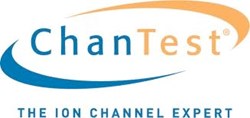 Cleveland (PRWEB) August 20, 2013
ChanTest, a Contract Research Organization and world leader in ion channel drug safety and discovery, announces initiation of a project funded by the US Food and Drug Administration's (FDA) Center for Tobacco Products (CTP). CTP's mission is to improve our understanding of the pharmacology of tobacco product substituent compounds and to enhance the regulation of tobacco products.
The FDA's authority to regulate the manufacture, distribution, and marketing of tobacco products to protect public health stems from The Family Smoking Prevention and Tobacco Control Act (Tobacco Control Act), which became law on June 22, 2009. The FDA's funding of this ChanTest project falls under a regulatory science initiative calling for innovation in technology to convert basic science to real-world applications.
The goals of the one-year study are to develop cell lines that express human nicotinic receptor subtypes, and to optimize high-throughput testing of exploratory compounds against nicotinic receptors in automated patch clamp and fluorometric plate-based assays. The results of the study will help the FDA gain a better understanding of the pharmacology of human nicotinic receptor subtypes and provide screening platforms for efficient characterization of tobacco-related substances.
"This project will expand our repertoire of ligand-gated ion channel test systems in the therapeutically important neuronal nicotinic receptor family. We look forward to benefiting from FDA's extensive background in this class of targets" said ChanTest Director of Pharmacology, Glenn Kirsch, Ph.D.
Dr. Arthur "Buzz" Brown, M.D., Ph.D., ChanTest Founder and CEO, added "ChanTest has unique expertise in ion channel cell line development and cell-based functional assays, as demonstrated by our track record in ion channel safety and discovery services serving the pharmaceutical industry. We view this project as a great opportunity to interact with scientists in the area of regulatory science."
About ChanTest – The Ion Channel Expert
ChanTest's mission is to serve the drug discovery and development needs of customers worldwide with high-value solutions for ion channel and GPCR biology. Since its inception in 1998, the company has tested compounds for more than 300 global pharmaceutical and biotechnology companies and partners with them to speed the drug development process for the release of better, safer drugs. ChanTest offers integrated ion channel and GPCR services (GLP and non-GLP) and reagents; the company's library of validated ion channel cell lines and pre-clinical cardiac risk assessment service portfolio are the most comprehensive commercially available today. Because of ChanTest's seminal role in the nonclinical cardiac safety field, along with the company's uncompromising commitment to quality, ChanTest has been named the "most trusted and most used fee-for-service provider" for ion channel screening in independent surveys since 2006. ChanTest is based in Cleveland, Ohio. For more information, e-mail info(at)chantest(dot)com.