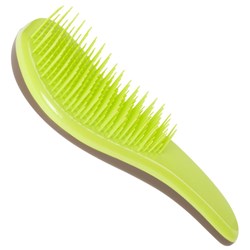 (PRWEB) August 18, 2013
There are those staple products everyone loves, known as beauty cult classics. These products are so great that they have become basically, famous. Every loyal beauty maven has encountered beauty products that they can't live without. TheBeautyPlace.com is revealing a cult classic that has gone under the radar, the Macadamia no tangle brush.
The brush doesn't look like it has the power to change the way everyone feels about their hair, but trust the beauty experts when they say "it most certainly does!"One of the biggest causes of hair breakage can be mapped back to forceful brushing. The pulling and tearing the brush causes leaves hair frizzy, unmanageable and not to mention completely damaged! When brushing hair wet it exacerbates these effects by three times.
This amazing no tangle brush detangles even the most knotted hair without causing any damage or pain. This secret weapon is structured with flexible bristles but firm enough to glide through even the worst tangles. If the hair needs some extra TLC check out these tips.
Beauty innovators have been hiding this product for years; luckily we found it before it caused too much damage.