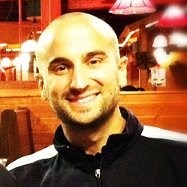 "(Taylor Whipple's) experience in logistics, staffing and overall operations ensures that he's going to hit the ground running."
Hollywood, FL (PRWEB) August 20, 2013
One Firefly LLC, parent company to multiple business units that each offer unique services for the custom electronics industry, today announced it has expanded its corporate management team to include an Operations Manager position, and has filled said position with the addition of Taylor Whipple.
One Firefly consists of four distinct divisions (Firefly Design Group, Firefly Programming, Firefly Creative & Firefly Global), each providing unique services to home technology professionals. The consistent growth One Firefly has experienced year-over-year established the necessity for an Operations Manager position, working with the CEO and the individual business unit managers to ensure continued organizational efficiency.
The responsibilities of the Operations Manager will include the development and implementation of organizational strategies, policies and practices. The position also contributes to the financial functions of the firm by overseeing AR and helping craft organizational budgets.
In addition, One Firefly also announced the appointment of Taylor Whipple to the new Operations Manager position. Mr. Whipple is an MBA graduate with a strong background in administrative oversight, business strategy and financial management. Most recently, he held the Operations Manager position for Theo Networks, a freelance production company, while concurrently COO for Risk Global, a non-profit organization aimed at helping communities in the developing world.
"Not having a designated operations person was becoming a detriment to our service offering," said Ron Callis, CEO of One Firefly. "Thankfully, it was a void that could be easily filled, provided we found the right candidate to improve the operational systems, processes and policies. After an exhaustive search, we are more than certain that Taylor Whipple is that candidate. His experience in logistics, staffing and overall operations ensures that he's going to hit the ground running. We happy to welcome him and we're all looking forward to benefiting from his expertise."
Taylor agrees. "Short and long-term organizational planning and strategy are essential for the continued success of any business," the new manager said. "This position immediately elevates One Firefly to the next level in providing world-class client services, and I'm both excited and anxious to be a part of that expansion."
About One Firefly LLC
One Firefly, LLC is the parent company to four business units, each offering a unique selection of services for the custom electronics industry. Firefly Design Group is the leading design, engineering and consulting firm specializing within the integrated building technology space. Firefly Programming is a full service control system programming company specializing in Crestron and Lutron technology solutions. Firefly Creative is a full service marketing and public relations agency that caters to the custom electronics industry's member contractors and manufacturers. Firefly Global is the channel manager for IMAX Private Theatre™ Certified Technology Partners in North and South America. One Firefly, LLC is based in Hollywood/Fort Lauderdale, Florida with additional offices in New York, Seattle and Mexico and has been operating since 2007.