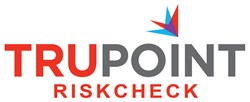 "We created Fair Lending Risk Check™ to simplify the self assessment process by helping lenders identify potential risk and deliver a road map to best practices."
- Trey Sullivan, president and CEO of TRUPOINT Partners
Charlotte, NC (PRWEB) August 22, 2013
Today TRUPOINT Partners, a financial services regulatory compliance company, released Fair Lending Risk Check™, a web-based, self-guided Fair Lending Risk Assessment solution for financial institutions.
Created to help banks and mortgage institutions, Fair Lending Risk Check™ evaluates an institution's compliance program around eight areas of risk as defined by the Interagency and Consumer Financial Protection Bureau Examination guidelines. Risk Check™ is a comprehensive, self-paced, risk assessment tool that leads the user through a review of everything from policies to performance, identifying those practices that may need to be strengthened to reduce compliance risk.
"Complying with complex regulations and constant change is cumbersome, and failure to comply exposes reporting institutions to hefty fines and penalties," says Trey Sullivan, president and CEO of TRUPOINT Partners. "We created Fair Lending Risk Check™ to simplify the self assessment process by helping lenders identify potential risk and deliver a road map to best practices."
Key features of Fair Lending Risk Check™, include:

Expert Answers - Provides "best practice" responses, drafted by compliance experts, to simplify the process and ensure users are not at a loss for words
Delegate - Enables users to direct select questions to others within the institution who can better address them
One-Click Consulting - Lets users ask questions to TRUPOINT's Fair Lending compliance experts during their self-assessment at no additional cost
In addition to lowering risk for financial institutions, Fair Lending Risk Check™ will improve an institution's knowledge and management of compliance. Additional features include activity logs, task lists, document management, and comprehensive reporting all serve to simplify Fair Lending compliance.
Fair Lending Risk Check™ is part of the Risk Check Family™ of products, and the first in a series of self-guided risk assessment tools designed to help simplify compliance management. To learn more, please call 704-401-1730, email info(at)trupointpartners(dot)com, or visit fairlendingriskcheck.com.