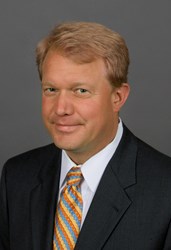 Nashville, TN (PRWEB) August 20, 2013
William T. Cheek III, attorney with Bone McAllester Norton PLLC, has been appointed to the 2014 National Conference of State Liquor Administrators (NCSLA) Planning Committee.
Mr. Cheek was selected for the NCSLA Planning Committee because of his knowledge in alcoholic beverage law and his experience in planning related programs. Nearly 400 will attend the national conference to be held in San Antonio, Texas, in June 2014. NCSLA members represent a range of industries from government agencies to retailers.
As the only Tennessee attorney named to the "Best Lawyers in America" list for Food and Beverage Law, Mr. Cheek leads the firm's Alcoholic Beverage Team and provides licensing and regulatory compliance advice to restaurants, hotels, bars, clubs, craft distilleries and breweries. His clients range from small chef-owned restaurants to large publicly traded corporations.
NCSLA is a national organization of state alcohol beverage regulators, founded June 19, 1934, whose purposes are to promote the enactment of the most effective and equitable types of state alcoholic beverage control laws; devise and promote the use of methods which provide the best enforcement of the particular alcoholic beverage control laws in each state; work for the adoption of uniform laws insofar they may be practicable; promote harmony with the federal government in its administration of the Federal Alcohol Administration Act; and strive for harmony in the administration of the alcoholic beverage control laws among the several states.
ABOUT BONE MCALLESTER NORTON PLLC
Bone McAllester Norton PLLC is a full-service law firm with 36 attorneys and offices in Nashville and Sumner County, Tennessee. Our attorneys focus on 17 distinct practice areas, providing the wide range of legal services ordinarily required by established and growing businesses and entrepreneurs. Among our practices, we represent clients in business and capital formation, mergers and acquisitions, securities matters, commercial lending and creditors' rights, commercial real estate and development, governmental regulatory matters, commercial litigation and dispute resolution, intellectual property strategy and enforcement, entertainment and environmental matters. Our client base reflects the firm's deep understanding and coverage of today's leading industry and business segments. For more information, visit http://www.bonelaw.com.
Contact: Elizabeth Fielding 615.321.3110