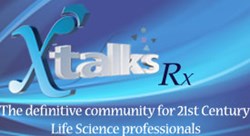 Toronto, Canada (PRWEB) August 21, 2013
As the pharmaceutical industry in the West is being challenged with austerity and increasing pricing pressure, companies have started looking to diversify their portfolios through emerging markets. The countries within emerging markets are highly diverse and business models need to be locally tailored to ensure success.
This second webinar in the series will examine market access related issues in Japan, South Korea and Taiwan including the ongoing healthcare reform and its implication on access. Topics include:

Top level regulatory requirement overview
Market access: What are Reimbursement Drug List and Essential Drug List and how are prices set?
Pricing trends
Healthcare reform bill and the impact on distribution channels
How to address the affordability issue?
A live Q&A with the audience will follow the main presentation.
For more information about this event or to register, visit: http://xtalks.com/xto647marketaccessAsia2.ashx
Xtalks, powered by Honeycomb Worldwide Inc., is a leading provider of educational webinars to the global Life Sciences community. Every year thousands of industry practitioners turn to Xtalks for access to quality content. Xtalks helps Life Science professionals stay current with industry developments, trends and regulations. Xtalks webinars also provide perspectives on key issues from top industry thought leaders and service providers.
To learn more about Xtalks visit http://xtalks.com/ContactUs.ashx
Contact:
Zayeeta Dasgupta, M.Sc in Life Science and Business Management
1- (416) 977-6555 ext. 260