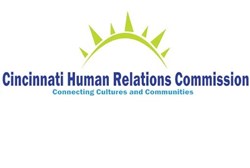 The forum topic is "Gang Awareness and Prevention Education."
Cincinnati, OH (PRWEB) August 22, 2013
The Cincinnati Human Relations Commission (CHRC) is hosting Night-at-the-Mic, a youth public awareness forum that is free and open to the public. The forum topic is "Gang Awareness and Prevention Education."
This event will take place at the Madisonville Recreation Center, 5320 Stewart Road, Cincinnati, OH 45227, on September 12 from 6:00-7:30 pm. It gives youth, ages 12-17, an opportunity to openly dialogue about their concerns about gang life and how to prevent themselves from becoming involved in it.
CHRC has partnered with the Madisonville Youth Council, Madisonville Recreation Center and the Cincinnati Human Relations Commission to make this event possible. This event is funded in part by the City of Cincinnati.
Night-at-the-Mic is a semi-annual youth forum through CHRC that focuses on the human relations aspect of social and environmental issues that teenagers encounter on a regular basis.
The Cincinnati Human Relations Commission (CHRC) is a non-profit organization that deals with human relations and discrimination in the City of Cincinnati. For more information on CHRC, please visit the website, http://www.chrc.us, or feel free to call the office at (513) 352-3237.