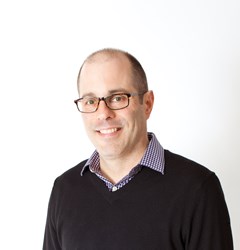 Our growth is a testament to the talent of our staff and the satisfaction of our clients.
Greensboro, NC (PRWEB) August 21, 2013
The Sales Factory (TSF), a Greensboro, NC research-based marketing firm, has once again caught the eye of INC. magazine. The company today announced its inclusion in the prestigious INC 5000 list for 2013, a comprehensive listing of the fastest growing entrepreneurial companies in America. The company previously earned a spot on the 2012 list. The achievement places The Sales Factory among an elite group that throughout the years has included Microsoft, Timberland, Inuit, Jamba Juice, Oracle and Zappos.com.
The Sales Factory was ranked No. 1931 on the Inc. 5000 list and No. 59 in the top 100 North Carolina Companies 2013 list. The family-owned business has doubled its profits over the last year and has expanded to a 30+ person operation with satellite offices in New York and San Francisco.
"This is the second time our company has been named to the Inc. 5000 fastest-growing companies list," states Ged King, president of TSF and recipient of the Triad Business Journal's 2013 Small Business Person of the Year award. "It's a testament to the talent of our staff and the satisfaction of our clients that we have continued to grow at such a phenomenal rate."
Using their proprietary 4-Part Process and smarter marketing strategies, TSF has gathered an impressive client list that includes Wake Forest University, Walmart, The Home Depot, Sherwin-Williams, Char-Broil, Tylenol PM, Apex Tools, Empire Level, Texas Pete® Hot Sauce, and many more.
TSF was one of just 20 firms based in the Piedmont Triad region of NC to make the list in 2012, after showing 98% growth in a three-year period measured from 2008-2011.
King and Gary Fly, COO will head to Washington D.C. on October 10-12th for the 32nd Annual Inc. 500/5000 Conference and Awards Ceremony.
###
About The Sales Factory
The Sales Factory (thesalesfactory) is an innovative research­-based strategic marketing agency that relies on insights and strategy to deliver results through smarter marketing—no guesswork involved. Founded in 1984 in Greensboro, North Carolina, thesalesfactory remains a family­-owned full­ service agency that employs a team of dedicated creative professionals. For more information visit thesalesfactory on the web at http://www.salesfactory.com or contact them via phone at 336.333.0007.