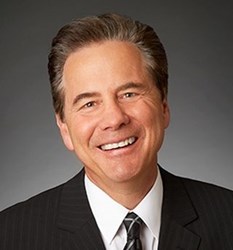 Los Angeles, CA (PRWEB) August 25, 2013
A recent motorcycle accident in Oakland has reportedly left a victim paralyzed, and it may have been the result of road rage, according to a report from ABC 7. The incident reportedly occurred just west of the Caldecott Tunnel, where Rich Fletcher was hit by a motorist who was traveling at a high rate of speed. Noted motorcycle accident attorney Jeff Nadrich recently commented on the situation, noting the possible legal implications.
According to Nadrich, "The investigation is still ongoing, but if police determine that road rage did indeed play a role in this situation, then the suspect may have much more to worry about than just reckless driving. In California, aggravated road rage incidents are often treated as assault or even attempted murder, depending on the specifics of the case."
According to ABC, the suspect has in fact been charged with attempted murder, as well as felony hit and run. The 47-year-old victim reportedly remains in critical condition. ABC reports that his spine is severed and that he will probably spend the remainder of his life paralyzed from the waist down.
"He said he was doing about 60 miles an hour and was hit way harder than the speed he was traveling," Fletcher's daughter told ABC. "He said as soon as he got hit, on impact, he knew his back was broken because he couldn't flail in the air. And, once he hit the ground, he tried to get away said he couldn't move. He couldn't crawl away."
Nadrich notes that road rage is a growing problem in California, and that victims of road rage should contact a qualified personal injury lawyer right away. According to Nadrich, victims may be entitled to compensation, but it's important to act as quickly as possible.
About Nadrich & Cohen: Jeffrey Nadrich is a motorcycle accident attorney with Nadrich & Cohen, a California based law firm with offices in 18 locations across the state. Nadrich & Cohen handles all types of wrongful death and serious injury accident cases, and victims are encouraged to call 1-800-718-4658 for a free consultation with a Nadrich & Cohen attorney.
Source:
ABC: Family of Paralyzed Motorcyclist Reaches Out for Support; August 20, 2013