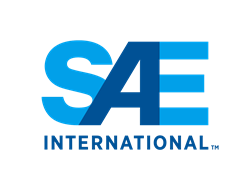 The goal is to propose a set of common, industry-wide standards that will remove variability and waste, and enable the aerospace supply chain to be leaner and more competitive.
Warrendale, PA (PRWEB) August 22, 2013
SAE International's Aerospace Council has announced the launch of a new technical committee known as 'G-22 Aerospace Engine Supplier Quality Committee'. Creation of this new technical committee follows initial efforts by GE Aviation, Pratt & Whitney, Rolls-Royce, and Snecma to benchmark supplier quality requirements.
Danny Di Perna, Vice President – Operations, Pratt & Whitney, said: "The creation of the Aero Engine Supplier Quality group represents an unprecedented engagement from the major Aero Engine OEMs in a concerted effort to improve the efficiency of the Aerospace Supply Chain."
The committee sits under SAE International's Aerospace Council and participants include major gas turbine engine makers and their suppliers with frequent input from government and regulatory agencies also expected.
The goal is to propose a set of common, industry-wide standards that will remove variability and waste, and enable the aerospace supply chain to be leaner and more competitive.
Melissa Twiningdavis, GE Aviation, Sourcing General Manager, said: "Simplifying and improving supplier requirements are a natural fit for GE. We are developing a record number of new products, and our suppliers must execute flawlessly to meet customer commitments. Standardizing and incorporating best practices into a common specification will facilitate efficiency and quality improvements throughout the production process."
Jean-Paul Louis, SAFRAN, Vice President - Manufacturing & Supply Chain, said: "it is really important to ensure that we put all our suppliers in a position to work as efficiently as possible and not devoting time and effort to non-essential tasks."
The Engine Supply Chain has strong commonality across all value streams, and hence the opportunity for standardization has mutual benefit to the end user and the industry as a whole. The new committee is seen as a platform to drive this approach.
Alain Michaelis, Rolls-Royce, Group Operations Director, said: "Reaching this point is a mark of the importance we all place in driving the quality fundamentals in engine manufacturing. The work of this group is exciting, and will underpin improved supplier quality performance based on common industry requirements."
During its first meeting on July 10-11 in Paris, the group identified four areas of initial focus: problem resolution; supplier self-release processes; advanced product quality tools; and inspection frequency. The committee plans to hold additional meetings in 2013 to progress these initial workstreams. For more information about this new standards committee, please contact Becky DeGutis, email bdegutis(at)sae(dot)org or call +1-724-772-4083.
SAE International is a global association committed to being the ultimate knowledge source for the engineering profession. By uniting over 138,000 engineers and technical experts, SAE International serves as the governing body over the world's largest aerospace standards program. We drive knowledge and expertise across a broad spectrum of industries. We act on two priorities: encouraging a lifetime of learning for mobility engineering professionals and setting the standards for industry engineering. We strive for a better world through the work of our philanthropic SAE Foundation, including programs like A World in Motion® and the Collegiate Design Series™.