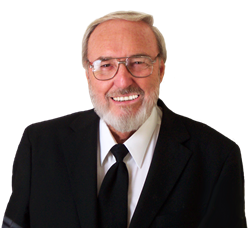 This problem won't go away by itself. We need to teach character traits and we need to start now!"
Abilene, Texas (PRWEB) August 23, 2013
"Getting some moral character into the backbone of our youth is sorely missing," states Yisrayl Hawkins, founder and author of the Peaceful Solution Character Education Program.
"What we need is some character building traits pushed upon our people instead of the stupidity that is pushed upon them from Hollywood," says Hawkins amidst a heated conversation that rages in countries around the world, because of random senseless shootings that continues to take place.
"Frankly, there is no reason for Americans to accept the negative face we are now putting out to the world. We have a solution that has proven 100% effective in changing hearts and minds toward positive, morally outstanding behavior," says Hawkins. "Why would we continue to allow our young people to lose their strength of character to Hollywood actors, and producers? They – the money makers – are laughing all the way to the bank, while our children continue to act out what they have learned in movies and video games on our city streets, and they – our children – are crying all the way to the prisons."
The Peaceful Solution Character Education Incorporated claims their program is available, affordable, and ready to be implemented in every existing school, after school, and in-home programs throughout this and every nation today. And, if that were not enough, they tout a workplace program, a parenting program, an early learners, and – get this – a rehab/prison program to stop repeat offenders.
Hawkins repeats: "This problem won't go away by itself. We need to teach character traits and we need to start now!"
For more information please visit http://www.peacefulsolution.org .
About Us –
Pioneered by President Yisrayl Hawkins, in 1994 the Peaceful Solution Character Education Incorporated began with a group of concerned parents and teachers whose keen observations led them to realize that positive character development was rapidly deteriorating in our society. Their concern prompted them to proactively embark on a mission to stop the decline and bring back positive character behaviors to society.
In 2004, the Peaceful Solution Character Education Program, authored by President Yisrayl Hawkins, was successfully introduced in the United States and nine other countries.
Since that time, the program has been successfully implemented in schools, prison systems, after school programs, daycare centers, apartment complexes, businesses, non-profit organizations, and in the home.
Media Contact:
Rebekah Mathews or Eugenia Schoenheinz
888-613-9494