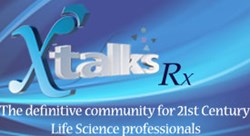 Designing dosage forms that allow for more effective drug delivery and release is critical for success in both the clinic and marketplace
Toronto, Canada (PRWEB) August 27, 2013
Designing dosage forms that allow for more effective drug delivery and release is critical for success in both the clinic and marketplace.
During this webinar, presenters will discuss a wide array of scalable dosage form technologies available. From tablet and multiparticulate forms to continuous and pulsatile release, esteemed scientists from Bend Research will discuss strategies in dosage design. As well, this webinar will pay particular focus on matching technology strengths with API properties and how to bring the array of choices together through biological modeling.
A Q&A with the presenters, Chris Craig, Director of Dosage Form Product Development, Bend Research, Inc., and Brett Caldwell, Ph.D., Director of Formulation Science, Bend Research, Inc., will follow the main presentation.
For more information about this event or to register, visit: http://www.xtalks.com/rational-design-of-modified-release-dosage-forms.ashx
Xtalks, powered by Honeycomb Worldwide Inc., is a leading provider of educational webinars to the global Life Sciences community. Every year thousands of industry practitioners turn to Xtalks for access to quality content. Xtalks helps Life Science professionals stay current with industry developments, trends and regulations. Xtalks webinars also provide perspectives on key issues from top industry thought leaders and service providers.
To learn more about Xtalks visit http://xtalks.com/ContactUs.ashx
Contact:
Karen Lim (416) 977-6555 ext 227
clientservices(at)xtalks(dot)com