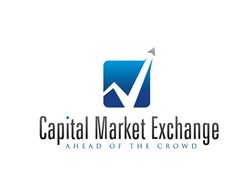 Sarah Biller, President of CMX, noted, 'Alex brings domain expertise in a structurally different credit market. His experiences will bring CMX's client facing efforts to a new level at a pivotal time for the company.'
Boston, MA (PRWEB) August 27, 2013
Capital Market Exchange (CMX), the first provider to combine predictive analytics and market sentiment for Fixed Income institutional asset managers to provide them pre-trade transparency on factors driving bond prices, today announced the appointment of Alex Bauer as the Managing Director of Business Development.
Alex Bauer has over ten years of institutional fixed income experience. During his tenure with Barclays, Alex led efforts to distribute cash credit and derivatives to notable hedge funds and non-traditional credit investors. Prior to these responsibilities, Alex was employed by Lehman Brothers, where he developed that firm's West Coast Structured Credit distribution business; sourcing both new investors and financing partners. Additionally while at Lehman, Alex participated in the creation of customized fixed income indices and custom-built derivatives. He also assisted with various capital raising efforts. Lastly, Alex was a contributing writer to Arrowhead Credit Research Corp. In this role, he specifically addressed the community bank funding model during the financial crisis.
Sarah Biller, President of CMX, noted, "Alex brings domain expertise in a structurally different credit market. His experiences will bring CMX's client facing efforts to a new level at a pivotal time for the company."
On joining Capital Market Exchange team Alex stated, "CMX sits at the forefront of technology and its application to corporate credit markets. We have an innovative, crowd dependent approach to pricing credit and derivatives. I am excited by the dual challenge of expanding the user base and commercializing our product. It's a big challenge, but a necessary challenge."
Alex holds a Master of Business Administration from UC Berkeley's Haas School of Business, with a Bachelor of Arts from the University of Washington. Alex holds his Series 7 and 63 licenses.
About Capital Market Exchange:
Capital Market Exchange provides leading institutional asset managers a structured approach to identify investment opportunities in the global Fixed Income investment grade marketplace. Capital Market Exchange quantifies factors driving current bond spreads and generates a common reference point for price calculations from the market consensus. The firm's analytics provide Portfolio Managers and Credit Research teams a view on emerging credit risks, enabling better forward-looking investment analysis and decisions.