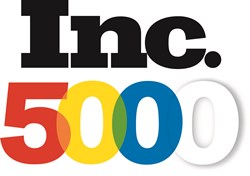 'Being recognized as a fast-growth company has spurred us on to do even more'--David Caruso, CEO & co-founder, HighRoad Solution
Ashburn, Virginia (PRWEB) August 27, 2013
HighRoad Solution, the only technology provider of integrated eMessaging communication services to the association and non-profit market, announced a number of new initiatives that evidences its continued growth and expansion.
Earlier this month, HighRoad Solution was named to the seventh annual Inc. 500|5000, an exclusive ranking of the nation's fastest-growing private companies. The list represents the most comprehensive look at the most important segment of the economy—America's independent entrepreneurs. The companies on this year's list report had a median growth rate of 142%, created over 520,000 jobs in the past three years and aggregated revenues among the honorees reached $241 billion.
"Being recognized as a fast-growth company has spurred us on to do even more," stated David Caruso, CEO and co-founder of HighRoad Solution. "We've taken our growth and re-invested it into the company, gaining the endorsement of ASAE, enhancing our infrastructure, partnerships and our product and service offerings. We are focused on sustainable growth that will allow us to continue increasing the level of care we offer to our clients and securely place HighRoad Solution in a thought leadership position in the not-for-profit market."
In addition to the Inc 500 | 5000 listing, HighRoad Solution recently expanded its company size by adding several digital marketing subject matter experts. These hires included John Brandt, who joined the HighRoad enterprise sales team, Adam Higgins who joined the development team and Suzanne Carawan who was named Chief Marketing Officer to establish the marketing team.
"What we've seen is a consistent year-over-year growth trend in both our revenue and profit," explained Susan Wood, Chief Financial Officer at HighRoad Solution. "Like most privately held businesses, we are very conservative in our investments, but our track record of success has allowed us to create new jobs that will help us to further expand. We are very positive that our new personnel and programs will take us to that next level of growth."
New programs announced for the remainder of Q3 2013 include a revised channel partner program, a corporate social responsibility program, employee wellness program and an innovative thought leadership program to provide free education to the not-for-profit market in the areas of event, social, mobile, content and membership marketing.
"It's an exciting time at HighRoad Solution," summarized David Caruso. "We have a strong foundation built on years of commitment to our clients, staff and partners. We are excited to expand our network of influence and continue to help associations and non-profits do more with their eMessaging programs."
About HighRoad Solution
Founded in 2005 by technology industry veterans, HighRoad Solution provides integrated eMessaging solutions to associations, non-profits and educational institutions. Offering expertise and pre-packaged integrations to the leading association, engagement and content management systems used by premier organizations, HighRoad provides solutions for eMail/eNewsletters, Virtual Events, eSurveys, Fax, Text, Voice & Mobile Broadcasting.