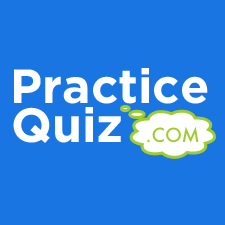 Boston, MA (PRWEB) August 28, 2013
The PracticeQuiz web company might appear to be college student-focused, but they are just as concerned with non-graduates who are interested in earning their GED for career advancement. Today, PracticeQuiz.com announced that it is releasing GED Exam Prep: Math, a free practice test that contains 47 review questions along with answers and explanations. These are not random questions but are coursework type questions based on the GED exam in the mathematics subsection. The American Council on Education created the GED test and the math curriculum, which they consider as representative of adult education in the United States.
Perhaps it is no coincidence that many companies are reaching out to non-graduates given the well-publicized "math crisis" happening in America. USA Today ran an article in 2011 quoting statistics from the U.S. Department of Education, stating that one third of first-year college students had to take a remedial study course because of below-grade-level understanding of basic mathematics. This is unfortunate since college is expensive and yet students cannot work towards their degree until completing remedial training.
PracticeQuiz.com is aware of how challenging math can be in an age of instant computer calculations. That's why they have set up a practice test website to help students master their GED training in advance of testing day. These 47 review questions and explanations has even more practice time than the actual GED which only has 40 multiple-choice questions and 10 numerical or coordinate answer questions.
Ted Chan, is excited about the possibility of reaching out to both graduates and non-graduates, all of whom have the potential to achieve great things in the world. "It's easier today than ever before to earn your GED and seek the fundamental training that a lot of people in business lack. Our simulated question and answer guide makes it easy to study, and builds a strong fundamental education to take with you into the work world."
A proper understanding of math will help workers, managers and specialists better strategize and plan their business futures, so PracticeQuiz.com's sample tests are indeed timely.
About Us: PracticeQuiz.com is an online test preparation enterprise based in Boston. The website's social mission is to increase access to education by providing high-quality test preparation content for free. The website now boasts more than 150 practice exams, with more expansion in the near future. Tests include certification exams, high school and college qualifications, teaching exams, and medical tests.
Follow PracticeQuiz.com on Facebook (fb.com/PracticeQuiz) for the latest news on exam updates and upcoming releases.