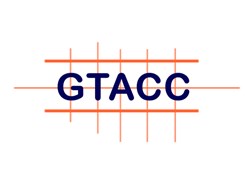 (PRWEB) August 29, 2013
Telax Hosted Call Center is pleased to announce their gold sponsorship of the 2013, 4th Annual GTACC Conference taking place Friday November 8th at the Pearson Convention Center.
An ever-growing not-for-profit knowledge exchange, GTACC is one of the key networking associations for the GTA contact center industry.
This year at the conference you can expect to learn from a number of industry leaders on topics steaming from social media in your contact center to WorkForce Management strategies. View a list of speakers and topics here.
-30-
Telax Hosted Call Center, provides the capabilities to create a world-class customer care and service desk operation. By leveraging cloud computing, Telax delivers an advanced contact center solution with more functionality than traditional hardware at a fraction of the cost. Telax clients get a customizable, easy-to-use solution that includes responsive, full-service support and no long-term contracts. The simplicity delivered by Telax Hosted Call Center enables clients like Best Buy, Johnson & Johnson, CI Investments, Health Canada and the GSA, to provide the best service to their customers, valuable business intelligence to their executives, and a user friendly solution for their agents. The result is a better customer experience today and a better organization tomorrow. And Everybody's Happy.™