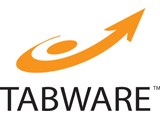 TabWare Cloud Computing is a perfect fit, reducing the need for IT involvement while still providing robust functionality.
Greenville, SC (PRWEB) August 29, 2013
AssetPoint, a leading provider of (EAM) Enterprise Asset Management and (CMMS) Computerized Maintenance Management Software solutions, announced Kisatchie Treating has selected TabWare CMMS/EAM for maintenance management of their treating facility.
Kisatchie Treating is one of the South's fasting growing producer of poles, pilings and custom treated timbers. The reasons are simple: quality, service and availability. Their new environmentally friendly facility has ample capacity to treat large orders quickly, as well as producing additional product when special needs arise; even orders with different formulations. They deal directly with the region's largest timber producers. That means they have the inventory you need when customers need it. They can assure fast delivery on even hard-to-find items, and their large fleet of delivery trucks assures prompt delivery to the jobsite, especially in an emergency. Kisatchie Treating treats their customers as well as they treat our products.
Kisatchie Treating will easily transition from their existing Maximo asset management solution to TabWare CMMS/EAM via TabWare's Data Import Utility, which enables customers to seamlessly populate TabWare with existing maintenance data from any legacy solution. Kisatchie Treating chose TabWare Cloud Computing solution to help:

Increase equipment uptime
Improve asset reliability
Ease-of-use for their maintenance team
AssetPoint (http://www.AssetPoint.com) has been a leader in CMMS/EAM solutions for over 30 years, and its TabWare CMMS/EAM solution is designed by maintenance professionals for maintenance professionals. AssetPoint offers flexible deployment options, including a Cloud computing solution (SaaS) or on-site solution for companies who want TabWare on their own servers. TabWare is the leading EAM solution for companies who want full functionality without the expense, resources and time other solutions demand. TabWare is proven to maximize asset performance, resulting in reduced operating costs and higher profit margins. TabWare customers represent several industries including: Oil and Gas, Mining & Metals, Manufacturing, Food & Beverage, and Water & Wastewater.
AssetPoint Executive Vice President of Sales and Marketing, Paul Crist said, "AssetPoint welcomes Kisatchie Treating as a valued TabWare Cloud Computing customer. Kisatchie Treating needed an easy-to-use maintenance solution they could get up and running quickly. TabWare CMMS/EAM Cloud Computing is a perfect fit, reducing the need for IT involvement while still providing robust functionality. We look forward to our partnership with Kisatchie Treating for many years to come."
About AssetPoint:
AssetPoint, makers of TabWare, is the leading provider of CMMS solutions for companies whose success depends on the performance of their assets. For over 30 years, AssetPoint has led the market in helping customers control their maintenance costs, optimize spare parts inventory, streamline procurement and improve management, command and control.
Designed by maintenance professionals for maintenance professionals, TabWare is easy to learn, easy to use and proven over time to be the most effective product in the market. That's why tens of thousands of users trust their critical assets to TabWare each and every day. To view online demos and case studies, visit http://www.AssetPoint.com.