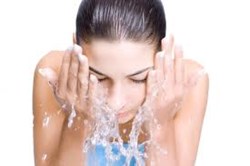 (PRWEB) August 30, 2013
A skin care routine does not seem like a hard feat to conquer; lotion, serum, cleanser etc. Nowadays with the billions of skin care products on the market all with intertwining names like gel-cream, it can get very confusing. TheBeautyPlace.com is here to clear the air about what a real skin care routine should entail.
The most vital part of the skin care routine is the order in which the products are put on. According to dermatologists, if the products are not put on in the proper order not only will the products not work effectively; it's a waste of time, money, and effort. Nothing terrible will happen to the skin if applied incorrectly but it just won't be effective.
Formulating the right order is where things start to get difficult. With witty new marketing strategies, the lines become jumbled as to which product is which i.e serum-gel. Now when determining the order, the "type" of the product becomes irrelevant. The most essential piece of knowledge is the weight of the products.
It's important to refer to the weight of the product because when that first product is applied the second product must have the ability to go through it in order to penetrate into the skin. In lament terms the first products should have the lightest texture something that is water- or alcohol-based. The next product should be gel based. Following that, light lotions. Following that should be heavier creams and or thick serums. Lastly any product that's ointment-based (i.e. water-free)
The best way to tell the weight of the products is by reading the ingredients. If oils, lanolins, and petrolatums fall higher up on the list of ingredients the harder it is for the product to penetrate into the skin. This means it should be used at the end of the routine.