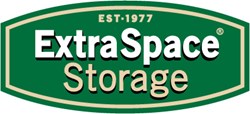 At Extra Space Storage, there is an incredible focus on taking care of every single customer...
Salt Lake City, UT (PRWEB) August 31, 2013
Extra Space Storage Inc. (the "Company") announced today that in July 2013 its National Sales Center ("NSC") had its highest performing month in its history. The NSC hit a milestone with a record number of storage unit reservations made in July, and also set the record for most reservations made in a single day.
"At Extra Space Storage, there is an incredible focus on taking care of every single customer," said Richard Webb, Senior Director of the NSC at Extra Space Storage. "Every one of our storage locations has a highly-trained site manager where customer service is the number one priority. Our National Sales Center works hard to maintain an exceptionally high standard of service that matches the standard set by each one of our site managers across the country."
During July, more than 2,000 daily calls are taken at the Company's NSC as summer marks the busiest time of the year, with over 12% coming from mobile devices and almost 25% coming from customers that are on the Company's website. The continued growth of these two sales channels has resulted in a 670% increase in the number of sales agents, beginning with 10 agents in 2007 and growing to over 75 agents today.
During each call, Extra Space strives to ensure every person remains a loyal customer by providing them with professional and courteous assistance in a timely matter. The NSC has a specially trained team dedicated to assisting customers handle payments, after-hours property access and service concerns.
"The use of storage is typically driven by a life change and the needs that arise from that change. At the National Sales Center, we work tirelessly to understand the various needs of our customers and to provide the perfect storage solution for their unique situation," said Webb.