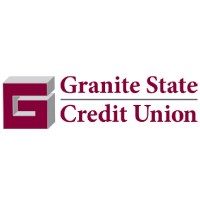 Alpharetta, GA (PRWEB) August 30, 2013
Financial Management Solutions, Inc. (FMSI), a provider of staff scheduling solutions for banks and credit unions, announced today that Granite State Credit Union ( GSCU) has adopted FMSI's Teller Management System™ (TMS). The FMSI smart application will create optimized staff schedules while simplifying a time consuming process for the $306 million New Hampshire-based financial institution—automatically accounting for individual employee skill sets, staff availability and branch traffic forecasts.
"Our scheduling process is very complex, causing our managers to spend hours of their valuable time every month to prepare their weekly branch schedules," says Charlene Story, Human Resources Manager at GSCU. "FMSI's Teller Management System™ instantly prepares an ideal staff schedule for each of our seven branches by profiling our individual employees and automatically balancing our more experienced staff with our less expereienced staff. Furthermore, FMSI's scheduler aligns the right number of staff with our forecasted foot traffic, completely eliminating the guessing game of when we think the branches will get busy."
FMSI's Teller Management System™ addresses the concerns of today's financial institutions: keeping expenses down while improving service levels in the branches. Through the collection and then preparation of teller transaction data from an institution's core system, TMS quickly empowers management teams with instantly created, ready-to-use staff schedules and easy-to-read, actionable business intelligence.
"FMSI's scheduler will also give our staff plenty of time to plan for personal activities around their work schedules," adds Story. "Our previous manual scheduling approach sometimes resulted in our employees getting their schedules the Thursday before their work week, making it very difficult to adjust. The FMSI scheduler automatically sends out their schedule two weeksin advance,, giving them some much-needed breathing room to ask for any required changes."
"Maintaining teller staffing at the ideal level to ensure member satisfaction can sometimes be a very credit-union-specific decision," says W. Michael Scott, President/CEO of FMSI. "Without accurate information, most financial institutions struggle to prepare optimal schedules in a timely manner. With more than 20 years of experience helping banks and credit unions improve the productivity of their staff, our unique solutions for measuring and forecasting transaction volumes regularly reveal areas for better service and increased productivity."
About Granite State Credit Union
For nearly 70 years GSCU has been serving the full-financial needs of residents and businesses throughout the state. Membership is open to anyone lives or works in New Hampshire and family members of existing Granite State Credit Union members. Learn more at gscu.org, or call 800-645-4728
About Financial Management Solutions, Inc. (FMSI)
Located in Atlanta, GA and established in 1990, FMSI provides easy-to-use, yet sophisticated, business intelligence systems - The Teller Management System™(TMS), The ContactCenter Management System™ (CMS), and the Lobby Tracking System™ (LTS)—that allow financial institutions to manage and staff to meet their service and sales needs. FMSI's smart scheduling application gives banks and credit unions the ability to optimally schedule their team throughout the branch network, and to manage staff through easy to read color graphics, online interactive dashboards, and succinct management reports. FMSI provides performance management information exclusively to financial institutions of all sizes, including a workforce optimization comparative data benchmarking report that allows clients to see where they rank amongst their industry peers. Visit the company's website at or call 877.887.3022 to schedule a complimentary online demonstration of any of our products.