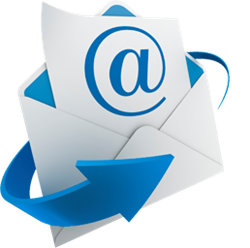 Going green saves money and provides digital record that is perfect for today's busy consumer.
Englewood, Florida (PRWEB) August 29, 2013
A software development firm marketing POS software and hardware, GiftLogic, recently announced that it now offers e-receipt capability as a way to enhance productivity and profits for retailers operating within the United States. GiftLogic's e-receipts capability delivers a paperless alternative that is quick, convenient, and easy to use.
"Going green saves money and provides digital record that is perfect for today's busy consumer," stated a GiftLogic representative. "E-receipt reduces transaction time and therefore saves the consumers time. Extending the e-receipt option enables our retailers to conserve and save on the cost of paper, while providing a convenient method of tracking transactions."
Retailers can access features such as customizable subject lines, email reporting, email counter system, and storage of all receipt data within the GiftLogic setup. E-receipts can be sent as attachments or embedded in the body of the message, providing the kind of flexibility many retailers want. One of the benefits of electronic receipt capability is that it provides an opportunity for retailers to grow a loyal customer base through the extension of special offers and coupons.
Each e-receipt provides a complete electronic version of a customer's transaction. With e-receipt technology, customers have the options to set their email preferences to always, never, or prompt before sending. E-receipts deliver enhanced accessibility of customer transactions as well as a digital archive for easy reference. They are delivered automatically to the customer's e-mail address and provide the kind of trusted transactions that customers want.
In today's busy world, businesses are looking to streamline their record keeping through technology solutions that enhance cost containment and productivity. GiftLogic offers its customers a way to enhance their productivity, while also saving them money. This e-receipt capability is fully integrated with GiftLogic software packages, which are available with free upgrades and free 24-hour live support help.
About GiftLogic:
GiftLogic provides innovative POS software that showcases multiple features designed to streamline and enhance the retail industry's functionality, profits, and performance. Providing its customers with a range of integral services, this company operates solely within the United States, delivering an all-inclusive retail point-of-sale solution with full access to its support staff. Incorporating GiftLogic's e-receipt feature to its POS software provides retailers with the opportunity to go green, save time, and increase profits. For more information on the current pricing of GiftLogic's software and hardware bundles, visit http://www.GiftLogic.com.