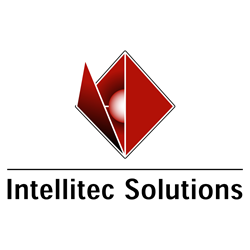 The factor that had the greatest impact on this year's crop of top resellers was the addition of software or services
Wilmington, DE (PRWEB) August 30, 2013
Intellitec Solutions has been named by Accounting Today magazine as a Top 100 VAR for 2013. For well over a decade, this prestigious list has ranked the top accounting and ERP VARs that are affiliated with a CPA firm. This honor represents the second such award in 2013 for Intellitec Solutions, following being named to Bob Scott's Insights list of top 100 VAR's in May.
"The factor that had the greatest impact on this year's crop of top resellers was the addition of software or services," said Seth Fineberg, Editor in Chief/Accounting Today. "Developing or adding software and services to better serve a particular niche or group of verticals is what impacted most of our top consultants."
Rick Sommer, president of Intellitec Solutions, agreed with that assessment. "Our addition of Intacct cloud accounting software and our acquisition of a respected Pennsylvania based VAR had had a tremendously positive impact on our business", said Sommer, referring to the Intellitec Solutions latest software offering as well as their February 2013 merger with AFS Software. "With thousands of firms offering Value Added Reseller services, being cited by Accounting Today is an honor."
The full list can be found here.
About Intellitec Solutions
Intellitec Solutions is a leading ERP and CRM provider strategically located along the influential business corridor between Washington and Philadelphia. Specializing in Dynamics GP, Dynamics SL, Microsoft CRM and Intacct, they have conducted thousands of engagements helping companies in diverse industries choose and implement software solutions to improve financial or customer relationship management. Using a proven system designed to maximize efficiency and business insight, Intellitec Solutions team of seasoned professionals provides value-added expertise to their clients. For more information or to schedule a demo of Intacct, please visit http://www.intellitecsolutions or call 866-504-4357.
# # #
Intacct and the Intacct logo are trademarks of Intacct Corporation. All other company and product names mentioned herein may be trademarks of their respective owners.