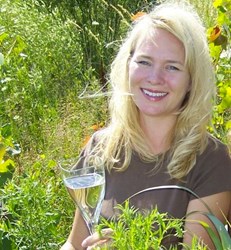 "The Leelanau vintners are excited to have an office located in the heart of our wine region," shares Matt Gregory, President of the LPVA. "We are also thrilled to be able to best serve our visitors with a convenient and public location."
Leelanau Peninsula, Michigan (PRWEB) August 30, 2013
The Leelanau Peninsula Vintners Association (LPVA) acquired a new office in Suttons Bay. The office will be open to the public to assist visitors in enhancing their overall experience on Leelanau Peninsula, and more specifically, along the Leelanau Peninsula Wine Trail. The office is located at 718 North St. Joseph Street, Suite K-2, just north of M-204, and is set to open to the public September 16.
"The Leelanau vintners are excited to have an office located in the heart of our wine region," shares Matt Gregory, President of the LPVA. "We are also thrilled to be able to best serve our visitors with a convenient and public location."
For the past six years, the LPVA operations have been outsourced to Andrew McFarlane and the team at Leelanau Communications, Inc. in their Traverse City location. The LPVA credits McFarlane for the great success of the organization.
"Andy has taken the LPVA from a small group to a solid organization with member cohesiveness, financial strength and a well-known brand," states Gregory. "We are grateful for his hard work, dedication and loyalty to get our organization to the point where we can move operations in-house."
To manage the new office, the LPVA has named Lorri Hathaway as Director. Hathaway, a native of Leelanau Peninsula, has recently relocated back to the region and will start her new position September 1. Hiring procedures have been initiated to add an executive assistant to the team.
McFarlane will continue to work with the LPVA to help manage the successful wine trail events and the organization's website at lpwines.com.
# # #
The Leelanau Peninsula Vintners Association (LPVA) is a 501c3 founded in 1998 as a collaboration of regional winemakers. The LPVA consists of 25 winery members located in the Leelanau Peninsula AVA. The Leelanau Peninsula Wine Trail is the state's oldest and largest, and possibly the largest wine trail in the Midwest. The purpose of the association is to promote regional wines and wine destinations of its member wineries. Learn more at lpwines.com.