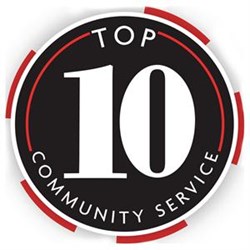 Monogram was recognized for their outstanding community service.
allentown, pa (PRWEB) August 31, 2013
Monogram Custom Pools, located in Lehigh Valley, PA, was recently named one of the Top 10 Pool Builders in the USA for Community Service. Their Habitat for Humanity fundraiser generated almost $100,000 and was the single largest donation ever received by Habitat for Humanity of the Lehigh Valley.
Monogram Custom Pools was also recognized as a Top 50 builder in the USA based on criteria such as revenue, customer service, and community involvement.
Monogram Custom Homes (Monogram Custom Pool's sister company) has been building in the Lehigh Valley for almost 20 years and has won more awards for professional excellence and customer service than any other builder.
With almost 60 pools built in 2013, Monogram is ranked by Pool and Spa news as PA's #1 pool builder and #1 in the Lehigh Valley.