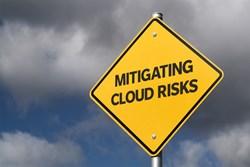 It's critical for companies to understand the risk they assume when moving business to the cloud.
John Verry,
Pivot Point Security
Hamilton, NJ (PRWEB) August 30, 2013
As more and more businesses move to the "cloud", information security risk increases. No longer a novelty - doing business in the cloud is fast becoming a necessity for many companies. Therefore it's essential to understand the who, what, when and where of cloud security. But unfortunately, many companies don't know where to turn - or even what questions to ask.
"It's critical for companies to understand the risk they assume when moving business to the cloud," says John Verry, Security Sherpa at Pivot Point Security. "That's where we provide guidance. And that's why we're excited about this opportunity to help a larger audience. This is a great opportunity for company CIOs and technical people to participate in an interactive forum and get real-world advice."
Sponsored by Net@Work, Marsh, Smolin Lupin, and Wilson Elser, this forum is designed to help attendees to understand the questions they need to ask and the steps they need to take to ensure they are managing the risks associated with cloud computing.
"We believe this brief forum (Mitigating Cloud Risk Forum: What You Need to Know and What You Need to Ask) will be packed with important information for a wide variety of constituents," Verry says, "since security is not limited by industry or company size. Everyone can benefit from the issues to be addressed."
For more information, or to register, visit Net@Work's Seminar Series page: Mitigating Cloud Risk Forum
Meeting Location: Wilson Elser Law Firm
150 East 42nd Street. 23rd Floor
New York, New York
Date - Sep 12 2013 8:15AM - 10:30AM
Contact:
Marc Mandelbaum
212.997.5200
ext. 4214
MMandelbaum(at)netatwork.com
About Pivot Point Security
Pivot Point Security's ISMS consulting practice is focused on helping organizations architect strong Information Security Management Systems that protect sensitive information in accordance with all regulatory compliance requirements (e.g., HIPAA, PCI, PII) and that are easily certifiable against leading information security frameworks including ISO-27001, SOC2, Shared Assessment AUP, and FedRAMP.
Pivot Point Security - Where to Turn.