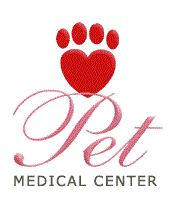 The Pet Medical Center welcomes veterinarian, Dr. Julia Howland, to its staff of devoted, compassionate and caring professionals.
Temecula, CA (PRWEB) August 30, 2013
A leader in veterinary care, the Pet Medical Center has expanded its services with the addition of veterinarian, Dr. Julia Howland. Dr. Howland is a professional, compassionate veterinarian in Temecula, CA, who is dedicated in providing quality care to her patients, echoing the principles that the Pet Medical Center has become known for.
Dr. Howland attended college at the University of San Diego and, once graduated, spent time working in an emergency clinic and at the Lincoln Park Zoo in Chicago, IL, where she is originally from. From there, she returned back to Southern California to attend veterinary school at Western University of Health Sciences. Through the unique curriculum offered at Western University, she was enabled to work in a number of hospitals throughout the country. After graduation, she was able to find a great fit with the Pet Medical Center as an associate veterinarian in Temecula, CA.
Dr. Howland has always possessed a love for animals. Her best childhood friend was the family dog, a Shepherd/Border Collie mix named Baron. She adopted a black and white cat while studying veterinary medicine and named him Dexter. She believes strongly in animal health and quality of life and the importance of regular visits to a general practitioner.
Animal care is a passion for the people who work at Pet Medical Center and from the moment that a person walks into the facility, they are treated as a member of the family. The center believes in keeping up with the evolution of veterinary medicine and offers a number of convenient solutions for both old and young patients. The center provides a number of services to meet their clients' needs, including:

Emergency pet care
Pet surgery
Diagnostics and blood work
Pet dentistry
Online prescription refills
Wellness plans for adult animals, kittens and puppies
In addition, the center also offers boarding services, complete veterinary examinations, and a pet of the month. The facilities are kept immaculate and visitors can be assured that their pets are being cared for by an experienced and caring veterinarian in Temecula, CA, and supporting staff. For more information about Pet Medical Center, please visit http://www.petmedicalcenter.net.
About Pet Medical Center
Formerly known as the Temecula Animal Medical Center, the Pet Medical Center was founded in 1967. Over the years, it has undergone many evolution's as the Temecula Valley changed and today, it is known as a leader in veterinary care for its dedication to providing compassionate animal care from qualified professionals. The Pet Medical Center offers a number of services including: wellness plans for puppies and kittens, diagnostics and blood work, pet dentistry, pet surgery, pet boarding and emergency care. For more information about Pet Medical Center, please visit their website at http://www.petmedicalcenter.net.
Contact Information
Pet Medical Center
40150 Winchester Road, Suite 4
Temecula, CA 92591
951-676-3531