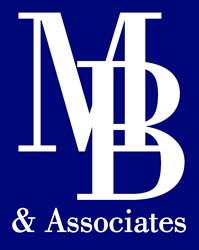 the MedTronic Infuse Bone Graft is used for off-label purposes – such as in the upper spine and neck – major symptoms and side effects have occurred
Columbia, SC (PRWEB) September 17, 2013
The device has since allegedly caused serious side effects and wrongful death. Studies published by Dr. Carragee of Stanford University in the Annals of Internal Medicine show that the MedTronic Infuse Bone Graft may also increase a patient's risk of cancer and male sterility. The firm's website can be visited online at http://www.medtronicinfusebonegraftsc.com.
The MedTronic Infuse Bone Graft was originally approved as an easier way to grow new bone in the lower lumbar region. However, MedTronic allegedly did nothing to discourage off-label use of the Infuse device, and may have in fact encouraged it in order to boost sales; early clinical trials implied that Infuse was safe and risk-free. Later, alleged reports arose that the physicians involved in the studies were paid by MedTronic, creating a conflict of interest (Baucus, Grassley Question Medtronic about Unreported Side Effects, Financial Ties to Clinical Investigators, 2011).
"When the MedTronic Infuse Bone Graft is used for off-label purposes – such as in the upper spine and neck – major symptoms and side effects have allegedly occurred," says Attorney McWhirter. "Nerve damage, airway swelling, respiratory depression, and even death may have resulted from off-label use of Infuse. Even when it is used for FDA-approved purposes, the device has allegedly been linked to infection, cancer, and male sterility."
The website contains more detailed information about the MedTronic Infuse Bone Graft and the various alleged complications associated with it, as well as information about the FDA history of the device and current warnings that have been issued. If affected patients have questions for the attorneys, they can quickly submit them using the "Free Case Evaluation" form on the right hand side of every page.
The team of experienced South Carolina defective product attorneys at McWhirter, Bellinger & Associates, P.A. have offices in several locations throughout the state, including Columbia, Lexington, Camden, Orangeburg, Newberry, Sumter, and Aiken.
About McWhirter, Bellinger & Associates, P.A.
For decades, the experienced attorneys at McWhirter, Bellinger & Associates been fighting on behalf of people injured by defective medical devices. The firm was voted one of the nation's Best Law Firms by Best Lawyers magazine for three years in a row, and is a member of the Million Dollar Advocates Forum. H. Patterson McWhirter founded the practice in 1988, and it has since grown to include eleven attorneys in seven different offices throughout South Carolina.
For more information about McWhirter, Bellinger & Associates, P.A., please visit http://www.medtronicinfusebonegraftsc.com.