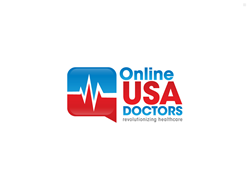 Online USA Doctors created another component for their My Online USA Doctors Health Quiz that helps people improve their overall health.
Chicago, IL (PRWEB) September 23, 2013
My Online USA Doctors Health Quiz added a new component to the subjective health quiz through the virtual doctor website that helps save consumers thousands in healthcare related costs. The My Online USA Doctors website added a newly created subjective health quiz of the organ system that helps uncover underlying conditions, allowing people to address these often unknown conditions before they become serious health problems.
The virtual doctor industry presents a unique answer to the problems of skyrocketing health care and medical health insurance costs which face the nation as it heads into a new chapter in its history. Using virtual consultations via phone, website, e-mail, webcam and other communications technologies, it allows doctors to care for patients who are not in the same location as the medical provider.
Virtual doctors provide an effective solution to the lack of time and money that consumers face today. By offering consumers the ability to schedule a consultation at a time of their choosing, virtual doctors offer a valuable accommodation to the busy schedules of today's consumers. And since virtual consultations can be done without the expense of rent on a doctor's office or other unnecessary fees, consumers save a minimum of over $2,000 per person per year on medical expenses.
Virtual doctors provide an especially valuable service in light of the fact that health care from traditional medical health insurance programs involves many medical expenses which are not necessary for effective medical treatment and prevention. For example, according to the Centers for Disease Control Hospital Utilization annual reports, visits to urgent care doctors and emergency rooms have doubled over the past 10 years. Emergency room visits cost over 1,000x more than regular physician office visits. In addition, according to the NHAMCS, only 16% of emergency room visits require acute care.
Since lab results are foremost to diagnosing symptoms and providing treatment, many emergency room visits for non-life-threatening medical problems could be avoided by providing consumers with the opportunity to undergo laboratory testing, ask medical questions of an online doctor, and/or allow her to diagnose symptoms virtually. OnlineUSADoctors.com, one of the leaders in the virtual doctor market, offers phone or video conferences for either routine or emergency medical care for a small fee 7 days a week from 4AM to 8PM PST, with after-hour available. During the consultation, virtual doctors may order laboratory tests, prescribe medication or make a referral to a local doctor for follow-up care.
According to BCC Research, the global virtual medicine market is projected to increase to $27.3 billion in 2016, up from $11.6 billion in 2011. Virtual medicine, or telemedicine, has become especially important in light of the changes facing the medical health industry. Obamacare, a nickname for the new socialized national health insurance plan which has been passed by Congress, will create a massive demand for medical services without providing for the personnel and resources necessary to meet that demand. Fewer medical doctors are graduating from medical school than ever before, creating an even larger absence of qualified medical personnel. Finally, the population of the U.S. will double by 2050, causing an exponential growth in government-insured consumers seeking services. For these reasons, telemedicine offers a timely and powerful solution to the health care problems facing the nation.
ABOUT THE ORGANIZATION
OnlineUSADoctors.com is one of the only full-service telemedicine medical health insurance alternative platforms in the U.S., providing routine medical care to consumers at an affordable price. For a monthly subscription rate, consumers have access to unlimited doctor's questions, 3 doctor consults, and medical services, including the use of prescription-grade alternative medicine supplements exclusive to OnlineUSADoctors.com. Individual, couples, and family rates are available, with the opportunity to purchase corporate memberships for employees.
Contact: Julie Wright, President
Online USA Doctors
(855) 872-0012