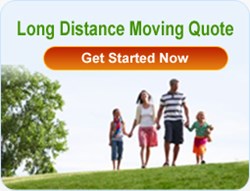 LongDistanceMovingCompanies.com is an online resource that has been in operation for a number of years now. It brings long distance movers who specialize in office moving, house moving, car transport, overseas moving and piano movers
(PRWEB) September 06, 2013
LongDistanceMovingCompanies.com has added more piano movers to its growing database. Customers now have many more choices to consider. They are advised to get free quotes from as many of the listed companies as they can find. The piano moving services are prescreened, insured and therefore the customers can hire them without fear.
Customers should use professional and certified piano movers only. This is due to the size of the piano and its delicate nature and moving with regular movers may lead to more damage. Transporting it internationally may be also be a challenging task and therefore requires the use of professional movers who are reliable and trustworthy and can provide the needed care and attention. The site has a database of piano movers which are available together with quotes. When selecting the professional mover, make sure to select the one who meets all requirements.
Professional piano movers listed on LongDistanceMovingCompanies.com have the know-how and the equipment required to make the movement of the piano smooth. This is by insuring themselves and the piano in case it's damaged. They also have piano covers and moving machines such as forklifts.
The professional piano movers require information of where the piano is being moved from and the destination it is being moved to, including the presence of stairs, lawns and narrow passages. This will enable them plan for the moving process.
In case a customer is in need of storage services for the piano, the site has storage companies for the piano and customers can also obtain storage quotes. Due to their delicate nature, pianos should be stored where they are not exposed to direct sunlight and humidity. This is because direct exposure to these elements can lead to the damage of wood. Insulating the piano may also damage it. Make sure that the storage company is safe enough to store the piano by comparing different storage companies and finding out their reputation.
In as much as piano moving is challenging, LongDistanceMovingCompanies.com has made it easier by having a database of piano movers and storage facilities. This leaves customers with the task of comparing the services of various professional piano movers and piano storage facilities so they can select the best. The site also provides quotes and therefore customers can know how much it will cost upfront.
http://www.LongDistanceMovingCompanies.com is an online resource that has been in operation for a number of years now. It brings long distance movers who specialize in office moving, house moving, car transport, overseas moving and piano movers. Customers have always been able to get no cost quotes from the movers listed on the database and they can be assured that the movers are professional and reliable.