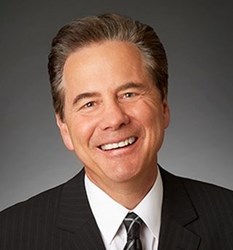 Los Angeles, CA (PRWEB) September 01, 2013
Los Angeles, California has been ranked as one of the worst driving cities in America, according to an Allstate Insurance Co. survey, and reported by the Los Angeles Times. The survey ranked California's 200 largest cities, organizing them from best to worst in terms of drivers. The best city in America, taking the #1 spot, was Fort Collins, Colorado, and the worst city, taking the #200 spot, was Washington D.C. Los Angeles came in near the end, at #181. Noted car accident attorney Jeff Nadrich recently commented on the survey, expressing that the results aren't very surprising, at least to him.
"Los Angeles has some of the most congested highways in the nation," Nadrich said. "From the 101 to the 405, from the the 10 to the 5, it's absolute chaos, and remember that Los Angeles is one of the most densely populated cities in the world. So drivers often become frustrated and irritable, and car accidents certainly abound. One of the worst things, though, is the road rage, which is responsible for far too many conflicts and accidents."
Nadrich further warns that road rage incidents can be treated as felonies. "Depending on the circumstances, road rage may be treated as reckless driving or even assault and battery. If you find yourself the victim of another driver's road rage, the best thing you can do is move aside and just let them pass. Don't get caught up in the moment, because if you retaliate, you will only escalate the situation, and you may even bear legal liability in the event of an accident."
According to the Los Angeles Times report, California had numerous cities featured in the Allstate survey. For instance, Riverside came in at #110, Pomona came in at #114, Huntington Beach came in at #117, Long Beach came in at #133, and Pasadena came in at #165. The report further points out that the Allstate report was produced "solely to boost the country's discussion about safe driving."
About Nadrich & Cohen: Jeffrey Nadrich is a car accident injury attorney with Nadrich & Cohen, a California based law firm with offices in 18 locations across the state. Nadrich & Cohen handles all types of wrongful death and serious injury accident cases, and victims are encouraged to call 1-800-718-4658 for a free consultation with a Nadrich & Cohen attorney.
Source:
Los Angeles Times: Washington D.C., drivers ranked the worst, L.A. not far behind; August 27, 2013