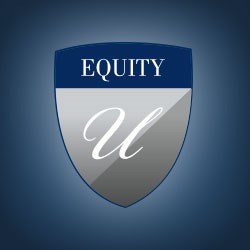 The three main days of the premier conference for alternative investors – September 20-22 – are packed with valuable education, led by industry experts, and successful clients who will share their winning strategies that nearly anyone can replicate
Cleveland, OH (PRWEB) September 03, 2013
The agenda for the 5th annual Equity University Networking Conference includes more than 40 sessions of education on alternative investments for today's market.
Equity University will present its conference from September 19-23, 2013, at the Omni Resort at ChampionsGate in Orlando. More than 500 investors of various experience levels are expected to attend to discover strategies behind self-directed IRAs, and meet others who are succeeding with these strategies.
The three main days of the premier conference for alternative investors – September 20-22 – are packed with valuable education, led by industry experts, and successful clients who will share their winning strategies that nearly anyone can replicate. The event also features more than double the opportunities for investors to network with others compared to previous years.
The agenda can be viewed at http://www.trustetc.com/2013-networking-conference/agenda.html
Highlights among the 40-plus sessions include, by day:
Friday, September 20

Keynote: Bestselling author and financial/retirement expert David Bach shares "How to Build Wealth like a Pro"
Actual clients reveal their success secrets: Hear directly from Equity Trust clients who are building real wealth, including our Self-Directed Investor of the Year, Newbies that Rock and Self-Directed IRA Millionaires
The first of two sessions of the ever-popular Speed Networking event (the second is on Saturday)
Saturday, September 21
Coveted insight from Equity Trust Founder and industry legend Dick Desich
A variety of sessions focusing on real estate, including everything from buying your first real estate investment property to rehabbing properties and advance acquisition strategies
An in-depth look at note-buying with your IRA
Sunday, September 22
A lively look at the Human Aspect of Self-Directed Investing with the dynamic personal marketing expert Joel Bauer
Several sessions detailing wealth building alternatives, including precious metal, futures, REITs, and lending money from your IRA
A client panel filled with fascinating examples of the unique investments that can be made using self directed IRAs
The agenda also includes two bonus days of half- or full-day workshops: Thursday, September 19 and Monday, September 23, as well as dozens of other sessions on a variety of alternative investment topics.
To register for the Networking Conference or for more details, visit http://www.equity-university.com/netcon.
About Equity Trust Company
Equity Trust Company, with its corporate headquarters in Greater Cleveland, Ohio and operations in Sioux Falls, South Dakota, is at the forefront of the self-directed retirement plan industry. The Company specializes in the custody of alternative assets in self-directed IRAs, Coverdell Education Accounts, Health Savings Accounts and qualified business retirement plans. Along with its affiliates, Equity Trust Company provides services to more than 130,000 individuals and businesses nationwide with approximately $12 billion in assets under custody. Since 1974, the company and its affiliates have helped investors make tax-free profits through education, innovation, and a commitment to understanding individual needs. Visit TrustETC.com for more information.
###