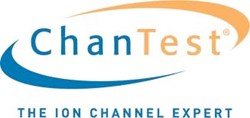 Cleveland, OH (PRWEB) September 11, 2013
The world is still looking for meaningful solutions to address the pain and suffering of patients with Cystic Fibrosis. On Thursday, September 12, ChanTest will be hosting a complimentary webinar entitled "Unfolding Cystic Fibrosis Research," to share important information in this field.
The event will include presentations by Dr. Jinliang Sui, Senior Director of High Throughput Screening and Bioinformatics at Flatley Discovery Lab, where they are seeking a Cure for Cystic Fibrosis, and Dr. Anthony Lacerda, Director of Contract Research and Development at ChanTest.
Dr. Sui will discuss efforts at Flatley Discovery Lab to advance high throughput screening for CFTR modulators (cystic fibrosis transmembrane conductance regulator) using human epithelial (skin) cells. Scientists there have identified novel and efficacious drugs called CFTR modulators, which they are planning to take into clinical trials to be evaluated for patients.
Dr. Lacerda will then present data from the ChanTest Ussing Chamber Assay (UCA) research. This research allows scientists like Dr. Sui at Flatley Discovery Lab to assess a new drug's effects on proteins such as CFTR. This expedites the process of finding the best new drug compounds because the ChanTest Ussing Chamber Assay provides faster answers, and more accurate answers.
"In a cystic fibrosis (CF) patient, the CF gene tells the individual's epithelial cells to produce a defective version of the CFTR (cystic fibrosis transmembrane conductance regulator) protein, which then causes the fluid and mucus found in cells that line the lungs (and other organs) to become thickened and sticky," said Dr. Lacerda of ChanTest. "By being able to identify the best drug candidates that can have an effect on CFTR, through the Ussing Chamber Assay from ChanTest, we are able to significantly shorten our evaluation process, saving both time and money."
We invite everyone interested in helping to share these new developments and findings, to join the webinar.
Webinar: Unfolding Cystic Fibrosis Research
DATE: Thursday, September 12, 2013
TIME: 1 p.m. ET
DURATION: 1 hour
REGISTER
About ChanTest – The Ion Channel Expert
ChanTest's mission is to serve the drug discovery and development needs of customers worldwide with high-value solutions for ion channel and GPCR biology. Since its inception in 1998, the CRO has tested compounds for more than 300 global pharmaceutical and biotechnology companies, and partners with them to speed the drug development process for the release of better, safer drugs.
ChanTest offers integrated ion channel and GPCR services (GLP and non-GLP) and reagents; the company's library of validated ion channel cell lines, and nonclinical cardiac risk assessment service portfolio, is the most comprehensive commercially available today.
Because of ChanTest's seminal role in the nonclinical cardiac safety field, along with the company's uncompromising commitment to quality, ChanTest has been named the "most trusted and most used fee-for-service provider" for ion channel screening in independent surveys since 2006. ChanTest is based in Cleveland, Ohio. For more information, e-mail info(at)chantest(dot)com or visit http://www.chantest.com to learn more about what we do.
To learn more about the ChanTest® ChansPorter™ Assays, click here.
FURTHER INFORMATION
ChanTest
14656 Neo Parkway
Cleveland, Ohio 44128
1-877-828-1777 Toll Free
1-216-332-1665 Tel
1-216-332-1706 Fax
info(at)chantest(dot)com
Contact for Media Inquiries:
Chris Mathes, Ph.D., M.B.A.
Chief Commercial Officer
cmathes(at)chantest(dot)com
http://www.chantest.com