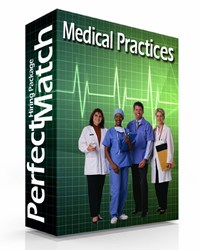 The large and diverse candidate pool has caused employers to seek assistance in sifting through the backlog of applications.
Boardman, OH (PRWEB) September 20, 2013
For the first time in 20 years, the health care industry is experiencing a decline in employment. A recent article from U.S. News and World Report analyzed July jobs data from the Bureau of Labor Statistics and determined that the once-booming health care industry is showing the lowest rate of job growth in over a decade. This July, health care added only 2,500 new jobs for the month. In comparison, the monthly average for 2012 saw 26,700 jobs added per month. Though once largely regarded as the country's most reliable source of job growth, experts warn that the medical field may continue to experience an unprecedented slowdown in hiring.
As a result of the hiring slowdown, many medical employers are receiving a record number of applications for the few open positions that arise. The large and diverse candidate pool has caused employers to seek assistance in sifting through the backlog of applications. PeopleKeys, a company with over 30 years of experience in employment solutions, has stepped in to create Perfect Match Hiring for Medical Practices, a new online hiring assessment that can facilitate the hiring process. The Perfect Match hiring system can automate a wide variety of HR screening procedures, including creating position-specific benchmarks and measuring applicants against those standards. This allows medical employers to instantly narrow down the field, thus saving time, money, and resources.
The unique new predictive analytic tools from PeopleKeys go beyond simply filtering candidates according to the qualifications on their resumes. Their Perfect Match hiring system uses DISC behavioral analysis to assess the personalities of the candidates and predict whether or not the candidate's temperament is a good match for the open position. Perfect Match also provides insights on how each candidate will interact with existing employees, and generates a hiring report that includes interview questions and detailed information about the candidate's communication style, behavior, preferred role within a team, and workplace values.
Human Resource Executive Online predict in their article "The Future of HR Technology" that products such Perfect Match Hiring for Medical Practices will soon become the standard for healthcare HR departments, especially in the face of the rising number of applications and increased competition in the medical field. PeopleKeys' commitment to developing new HR solutions such as Perfect Match underscores their belief that predictive analytics are the best way for HR departments in the health care industry to deal with the employment challenges of the immediate future.
For more information about Perfect Match Hiring for Medical Practices, or any of their DISC hiring solutions, visit peoplekeys.com.
About PeopleKeys
PeopleKeys believes that an understanding of human behavior can be used to streamline hiring processes, improve communication, increase productivity, resolve conflict, and reduce stress. They are committed to developing cutting-edge HR solutions for a wide variety of organizations including businesses, medical practices, sales teams, and ministries. For more information about PeopleKeys and their DISC solutions, please contact Marketing Manager Kaitlyn Miller at 330-599-5580 x113.