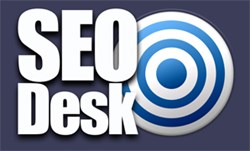 (PRWEB UK) 4 September 2013
The Natural Skincare Company is proud to announce its involvement in upcoming vegan event, Veg Fest. The two day event is aimed at providing entertainment, vegan products and vegan produce for the vegan enthusiast or simply the vegan curious.
The two-day extravaganza will be held at London's Olympia between 5 and 6 October and will give attendees the chance to experience a vast number of suppliers of vegan goods under one roof, whilst mingling with other like-minded individuals and families and enjoying some entertainment. The Natural Skincare Company will host a stall at the event and will be offering their Paul Penders products, a range of organic skincare and organic makeup that is 100% vegan.
The Natural Skincare Company owner, Amanda said:
"We're thrilled to be a part of this – it's about more than simply cutting out meat and dairy but is about promoting a natural, sustainable way of living and in fostering a community-driven ethos, which ties in well with what we do. It will also give us the chance to meet with and thank our customers, as well as welcome new ones."
VegFest will be hosted by top comedian Dave Spikey with a variety of other comedians and celebrities joining him. Highlights will include a performance stage, numerous stalls, cooking demos and more, so it promises to be a fun day out for all the family. Tickets have recently been released to the public and are available on a 2-for-1 basis for a limited time only.
More About The Natural Skincare Company
The Natural Skin Care Company was set up in response to a growing desire from consumers to use natural products and to avoid potentially harmful chemicals. The company's owner ensures that every single product is tested by their team before offering it to the market, in order to assess its quality and efficacy.
They are committed to ethical standards and in promoting overall well-being. All types of personal care products are available to buy online, including skin care and organic make-up.
More About VegFest
VegFest is the brainchild of Tim Barford from hemp company Yaoh. This will be its third year running however Tim has been organising vegan and veggie events since 2003. The purpose of this and other events is to bring the vegetarian and vegan communities together, to celebrate all things veggie whilst having some fun along the way.
London's VegFest in October will house upwards of 150 stalls, a main performance area, cooking demos theatres, talks, nutritionists and celebrities. VegFest will also be appearing in Bristol and Brighton.
For more information or press enquiries, please contact Amanda McGillivray on 01403 790913 or email amanda(at)thenaturalskincarecompany(dot)co(dot)uk.