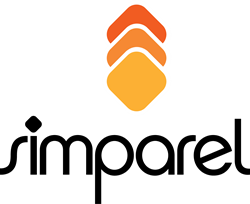 Because we continue to look at targets for acquisition, we need an ERP that is scalable and complements a growth strategy.
New York, NY (PRWEB) September 05, 2013
Simparel Inc®, developer of the fastest-growing fashion and apparel ERP solution in the North American marketplace, today released an article that identifies how fashion and apparel manufacturers can fuel operational scalability with today's advanced, flexible ERP solutions.
The article highlights the key benefits one should expect to reap from a scalable ERP solution, which in turn promote corporate growth, such as:

Business Process Standardization
Operational Flexibility
Integration Across the Enterprise
Reporting and Visibility to Information
Reduced Costs and Better Margins
According to the fashion ERP software leader, when evaluating the pain points associated with their current legacy ERP solutions, companies often find the real issue relates to scalability. When a business has broken processes, a bloated cost structure, and silos of data fragmented throughout the organization, it is simply not able to scale effectively as it grows. In order to remain competitive in such a fast changing industry, companies cannot afford to be stagnated by their ERP solution.
Having a scalable ERP solution in place not only supports your current structure, but serves as an effective backbone to support your future growth, regardless of the type of expansion. Today, more and more fashion companies are looking to expand into complimentary product lines, or acquire other companies, growth strategies that are enabled by a scalable ERP solution.
"Because we continue to look at targets for acquisition, we need an ERP that is scalable and complements a growth strategy that includes driving the top line in this fashion," explains Tom Stoughton, Director of Information Technology for RG Barry.
Click here to download your copy of the article, Using ERP Systems to Fuel Operational Scalability (http://www.simparel.com/scalable-erp-tl-report.html)
About Simparel
Designed specifically for the apparel, footwear, home furnishings and accessories industries, Simparel enables manufacturers to reach their full potential by accelerating performance across the entire company, as well as their global supply chain. The Simparel Unified Global ERP Solution provides global enterprise visibility and collaboration throughout the PLM, Supply Chain Management, Order-to-Cash, EDI, Logistics and Distribution processes.
True end-to-end functionality lets customers focus on products and sales by making business decisions faster and easier, improving product delivery, and facilitating cost and inventory management. This unified model approach has been proven to enable greater agility, flexibility and responsiveness.
Simparel's next generation software architecture is faster to deploy and extend, delivering a magnitude of scalability and performance improvements over traditional solutions.
For more information about Simparel, go to http://www.simparel.com.