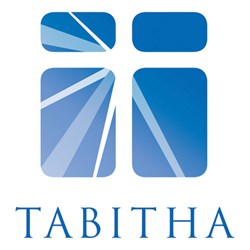 Lincoln, Neb. (PRWEB) September 10, 2013
Tabitha, your answer for Elder Care, is pleased to announce that two of its skilled nursing communities - Tabitha Nursing and Rehabilitation Center, Lincoln, and Tabitha of Crete - were selected by the Nebraska Nursing Facility Association (NNFA) as participants in the NNFA INTERACT Collaborative, a quality improvement program designed to help nursing communities improve care and reduce unnecessary and costly hospitalizations for residents. Tabitha's communities were two of only 15 in the state selected for this innovative six-month program.
"We're very proud to partner with the NNFA for this visionary new collaboration," said Christie Hinrichs, Tabitha president and CEO. "For decades, Tabitha has been an innovator in quality and compassionate care for Elders. This new opportunity only furthers our commitment to honing in on and improving best practices for clients, families and the greater community."
INTERACT, which stands for Interventions to Reduce Acute Care Transfers, is a quality improvement program designed to improve the identification, evaluation, and communication about changes in the status of residents in skilled nursing facilities. Through the use of specifically developed INTERACT tools, some clients can be treated in the nursing home without any complications, costing Medicare only about $200 instead of $10,000 or more if the client is hospitalized. Using such care in nursing homes nationwide could improve care, reduce complications from hospitalizations, and avoid hundreds of millions of dollars in Medicare expenditures annually. For more information about INTERACT, visit http://interact2.net/.
The Nebraska Nursing Facility Association is a non-profit trade association representing proprietary, non-proprietary and governmental nursing facilities. NNFA also represents the interests of individuals and businesses interested in the nursing facility profession. NNFA is an affiliate of the Nebraska Health Care Association (NHCA) and the American Health Care Association (AHCA). Each facility member of NNFA is also a member of AHCA. Visit http://www.nehca.org for more information.
As a nonprofit organization serving 28 Nebraska counties, Tabitha's love embraces a society where everyone is valued and empowered to live life to the fullest, with compassionate at-home support, innovative living communities, exceptional rehabilitation, health care and hospice services. For answers to all your aging questions, tune in to Tabitha's Answers on Aging, airing each Saturday morning, 9:30 a.m. on KFOR 1240 AM, or subscribe to Tabitha's quarterly magazine, The Answer, at http://www.Tabitha.org.