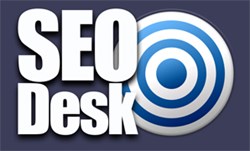 (PRWEB UK) 5 September 2013
The Kids Window is pleased to announce that they are ready and fully prepared to help parents and children return to school with minimum fuss. This time of year can be a stressful one for all the family, and any help or support can make a big difference. This is why the company has a range of new products and has reduced prices on many existing products to ensure that every pupil can start the new school year with everything that they need. Parents can often find it difficult to provide children with everything that they need for the start of the new school term, so any sort of help is beneficial.
The Kids Window is an online department store that offers everything a child could need. One of the main areas where the company provides affordable items is with respect to toys. At this time of year, the focus falls on education, as opposed to fun, but the company believes that education and learning can be fun. This is why they provide a wide range of educational toys for children of all ages.
One area where the company provides support is with respect to childrens globes. Many parents are happy to encourage an interest or passion in their child and plenty of kids develop an interest in the world around then. This is where a globe can help children to learn the different countries and see how continents engage and interact. When it comes to educational toys that kids will return to time and time again, The Kids Window has the widest range of goods on offer.
The new school can often see children receive a lot of homework. Teachers are keen to get their pupils back into the spirit of studying as quickly as possible, which often means studying has to be undertaken at home. Many families will struggle to find a proper study space for their children, and this is where reorganising a bedroom can make a huge difference. The Kids Window stocks a wide range of affordable bedroom furniture for youngsters and the range of cabin beds may provide the ideal solution for parents looking for more room at home.
Cabin beds that come with a desk underneath provides ample study space without compromising on space anywhere else in the room. No matter what a parent or child needs for the new school term, The Kids Window is able to provide everything that ensures children settle in quickly.
About The Kids Window:
The Kids Window is an online department store that can provide everything a child or parent needs. The store provides clothes, furniture, toys, gifts and educational products for children of all ages. The company provides an affordable selection of products which means that families from all backgrounds and of all budgets will be able to find what they are looking for. The Kids Window aims to make life easier by providing everything a family could need in one place.