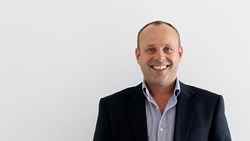 It's an exciting time of growth for WorkCast both in terms of business, people and our technology advancements.
(PRWEB UK) 6 September 2013
WorkCast, Europe's leading online events company, is delighted to announce a number of recent developments that will increase customer connectivity with other technology platforms as well as launching an app which enables customers to get all the benefits of attending online events with on-demand versions to watch on any device at any time - even when flying.
WorkCast's integration with Eloqua, Oracle's innovative marketing automation and revenue performance management solution, enables WorkCast and Eloqua customers to integrate the activity of their online event participants with their marketing automation system including information on who has registered for the event, who attended, the date they last attended, online chat conversations and answers to poll questions.
WorkCast's Salesforce integration facilitates customers getting instant access to registrants of their online events - a fantastic opportunity to enable sales and marketing teams to measure and add to their campaigns on a daily basis.
Stewart Kibby, WorkCast's Co-Founder and Product & Operations Director, said, "We're delighted with the App and integrations as they enable our clients to get an even better return on investment from their online events through extending the reach of their events through the App and making their marketing automation and CRM more effective.
"WorkCast customers have shown an increasing desire to synchronise data from their webinars, webcasts and virtual events with their CRM and marketing automation platforms. This latest development means that we continue to meet and excel our customers' needs and ensure our technology offers the very best in online event solutions."
"It's an exciting time of growth for WorkCast both in terms of business, people and our technology advancements. Earlier this summer we launched a raft of new features, won a recognised European award for our Platform and work is currently underway to release even more new features."
ENDS
About WorkCast Corporation
The WorkCast Corporation is Europe's leading webinar, webcasting and virtual event provider, providing technology-based solutions, strategy and expertise for all types of webcasting and webinar activities. Our customers all demonstrate a strong ROI through the use of our technology; through the reduction of costs of traditional communication methods, and through increased revenue from sales and marketing leads.
About Our Platform
Our platform is a unique technology which allows customers to create, manage and distribute webinar, webcast, virtual event and video campaigns. WorkCast have developed a range of self-service and managed solutions on our award-winning WebCast Manager Platform, for businesses and marketing professionals to create and deliver professional quality online events and webcasts.