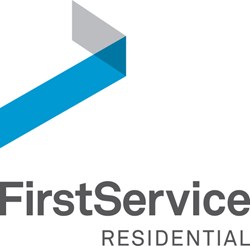 Las Vegas, NV (PRWEB) September 05, 2013
FirstService Residential, Nevada's largest community management company, has signed two new communities to its expanding client list in Southern Nevada.
The first new community to be managed by FirstService Residential is Silverstone Ranch, located in northwest Las Vegas. It is a single-family community with 1,527 homes, including a community pool, fitness center and clubhouse.
The company will also begin managing Alexis Heights, a 256-unit condominium community located on the west side of Las Vegas. Alexis Heights includes a clubhouse, pool, sauna, fitness center and playground.
FirstService Residential employs more than 720 people statewide and manages hundreds of Nevada's most successful and recognizable communities and neighborhood associations, representing more than 100,000 homes.
About FirstService Residential
FirstService Residential, previously known in Nevada as RMI Management and Excellence Community Management, is a subsidiary of FirstService Corporation, a global leader in the rapidly growing real estate services sector, one of the largest markets in the world. As the largest residential property manager in North America, FirstService Residential oversees more than 6,000 properties and 1.5 million residential units across 19 U.S. states and three provinces in Canada. The company has more than 12,000 employees driving local market expertise and managing in excess of $6 billion in budgets. For more information, visit http://www.fsresidential.com.