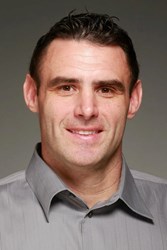 'We are pleased to welcome Michael to the Phizzle team at a very exciting time in our company's history,' said Ben Davis, CEO
San Francisco, CA (PRWEB) September 05, 2013
Phizzle, Inc., cited as one of Forbes Magazine's 100 Most Promising Companies of 2013 and a leading technology provider of advanced mobile and digital marketing solutions, today announces the appointment of Michael Falato as vice president of sales and business development. Mr. Falato will focus on the continued growth of new and existing U.S. sales as the company prepares to roll-out its multi-channel marketing automation platform.
With nearly 25 years of experience in television, digital and mobile, Mr. Falato is well-positioned to further Phizzle's impressive momentum. Prior to joining Phizzle, he served as senior vice president of sales and business development for Txtstation/Mobivity, where he worked with major broadcasters, sports leagues, teams, and brands to create significant advertising programs across television, mobile and web channels. Mr. Falato's previous affiliations include senior sales roles at Monster.com, Warner Bros. Online, and E-centives.com. He is a graduate of Southern Illinois University at Carbondale.
"We are pleased to welcome Michael to the Phizzle team at a very exciting time in our company's history," said Ben Davis, CEO. "Michael understands the huge potential of mobile as it relates to sports, brands and entertainment markets and he has an exceptional track record of driving new business, expanding into new markets, and creating new opportunities. Michael is a key addition to our senior team, as well as an important advocate for Phizzle's customers."
"Phizzle has a strong engineering core, a unique vision and a clear understanding of what innovative digital marketers need to succeed," said Mr. Falato. "I look forward to assisting Phizzle's continued growth and to helping increase revenues immediately and effectively."
About Phizzle
Phizzle, Inc., recently recognized by Forbes Magazine in 2013 as one of America's 100 Most Promising Companies, is a leading technology provider of advanced mobile marketing products and digital advertising solutions. Phizzle redefines how brands effectively use digital and mobile marketing tools to deliver revenue and results. Serving as a mobile channel for brands to navigate through the digital landscape, Phizzle enables clients and partners to deploy targeted and monetizable campaigns through real-time results.
With a client roster consisting of professional sports, major broadcast companies and Fortune 500 brands, Phizzle provides mobile and digital solutions designed to create targeted marketing campaigns on any screen, in any venue and on any device.
For more information, please visit Phizzle at http://www.phizzle.com or call 1-877-PHIZZLE (744-9953). On Facebook, please visit http://www.facebook.com/phizzleinc and on follow us on Twitter @phizzle