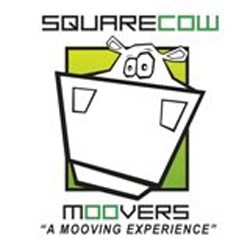 Wade Lombard, owner of Square Cow Movers said, "I'm excited to watch The Incredibles with my family; I'll be there!"
Austin, TX (PRWEB) September 06, 2013
The 2nd Annual Steiner Ranch Movies in the Park will finish up the 2013 Summer Series September 7th with The Incredibles at Bella Mar Community Center. The Incredibles was scheduled to show in June and was postponed due to rain and thunderstorms. Due to the stringent licensing restrictions with Disney in getting an Open Air License, the rain date had to be pushed to September. Many Steiner Ranch residents have been anxiously awaiting this movie and the Steiner Ranch Movies in the Park Team are so excited to finally be able to show it as part of the summer movie series.
Residents have enjoyed each of this year's movies on Reel Big Screen's 2 story-outdoor movie screen under the Steiner Ranch stars! Steiner Ranch Movies in the Park Team expect the best spots to go early for The Incredibles, as movie attendees can enter to win a free iPad. The sponsors have already given away 2 iPad's thus far, and September 7th will be the last opportunity to enter to win an iPad. No Purchase is Necessary.
This Complementary Movie Series is being offered to the Steiner Ranch Community by the generous support of the following local sponsors: Brandy Finnessey of RE/MAX1, School in the Hills Montessori in Steiner Ranch, Gerald McChesney of Mortgage Mentors, Steiner Ranch Orthodontics, TLC Home Inspections, Square Cow Movers and Reel Big Screens Outdoor Entertainment.
Also this year, the Lady Vipers will be selling drinks and snacks. All proceeds are going towards the Viper Lacrosse Association, a 501c3, to help pay for fields, equipment, referees, coaching and scholarships. Please come out and support your local Vandegrift Vipers & enjoy The 2nd Annual Steiner Movies in the Park.
Square Cow Movers
Square Cow Movers live for relocation. The company operates off the principles of integrity, courtesy, professionalism and expertise. In less than five years' time Square Cow Mover have gone from one truck to twelve and counting. The service which Square Cow Movers provides is the only moving company in Austin with a five star rating on Yelp and an A rating with the Better Business Bureau.